RTPI warns of crippling cost if changes to proposed planning bill go ahead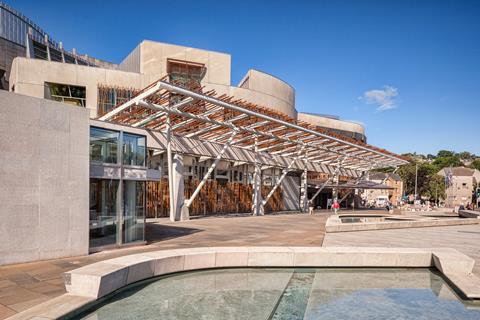 A series of proposed changes to Scotland's planning regime could cost the system more than a billion pounds and leave it incapable of functioning properly, according to the Scottish arm of the Royal Town Planning Institute.
MSPs opposing the Scottish government's plans to streamline the planning system labelled the original proposals a "missed opportunity" and tabled more than 200 amendments to the bill which they say have introduced more than 90 new duties and responsibilities.
These changes included requiring planning authorities to consider the provision of public toilets, water refill stations and "play opportunities" for young people in local development plans, greater protection for music venues when new developments were planned nearby, and doubling the time period for representations to be made on a proposed development from six to 12 weeks.
But in a financial memorandum the Scottish government said implementing the MSPs' various amendments would mean planning authorities' costs quadrupling to £74m, while the bill for developers would rocket from £395m to £1.2bn.
Describing the cost hikes as "eye-watering", the RTPI in Scotland said such increases could lead to a planning service that was unable to function properly.
Craig McLaren, the RTPI's director of Scotland and Ireland, said the new responsibilities included in the current bill would have a massive financial impact on planning authorities, developers and communities.
"None of them have funding attached to them and their imposition could cause the planning service to grind to a halt entirely.
"There is surely a need now for MSPs to look again at whether the 91 new duties and responsibilities introduced during the scrutiny of the bill are an essential part of it or whether they could be introduced through new and existing policy provisions or secondary legislation and regulations," McLaren added.
The RTPI said since 2009 Scottish planning services had been subjected to a 25% cut in planning staff and a 40% hit to budgets.