Building Design columnist and Stirling Prize winner join panel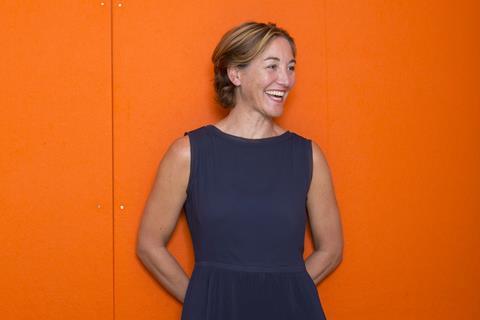 Stirling Prize winner Annalie Riches and Building Design columnist Flora Samuel are among the advisors appointed by Sadie Morgan for her Quality of Life Foundation.
The initiative was set up by the dRMM co-founder and fellow Stirling Prize laureate to improve people's quality of life and wellbeing by improving the built environment.
The Quality of Life Foundation will work with large-scale developers, housebuilders and investors to come up with ways of improving how buildings and communities are acquired, planned, constructed and managed to actively promote a better quality of life.
The not-for-profit organisation, which will be chaired by Morgan, today appointed eight members to its advisory board.
They are:
John Alker, Director of Policy and Places, UK Green Building Council
Jonny Anstead, Founding Director, Town
Deborah Cadman, Chief Executive, West Midlands Combined Authority
Julia Hobsbawm, OBE, Writer, Speaker and Entrepreneur
Calum Green, Chief Executive, The London Community Land Trust
Annalie Riches, Founding Director, Mikhail Riches
Sam Salih, Senior Innovation Manager, Telefonica UK (O2)
Flora Samuel, Professor of Architecture in the Built Environment, The School of Architecture, University of Reading
The foundation, which has been handed initial funding from developer Berkeley, is also launching a fundraising drive as well as a national survey to understand how people think about places and communities to learn what quality of life means to homeowners and tenants.
Morgan said: "We want to see more homes and communities that prioritise people's physical, social and psychological wellbeing over the long term."
This survey will be undertaken by Social Life and Kaizen Partnership.