Charity specifies 'inspiring' base for neglected pets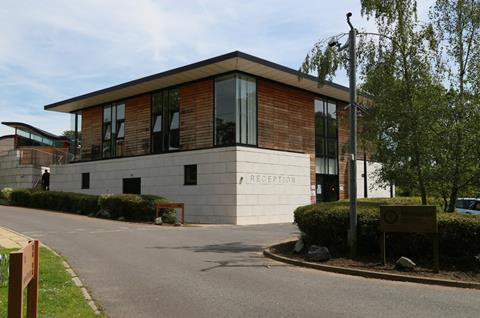 The Royal Society for the Prevention of Cruelty to Animals (RSPCA) has launched a competition to find architects for a new £4.5m animal centre in north west England.
It said the facility – earmarked for an unidentified 3.2ha site – would need to be able to house around 40 dogs, 60 cats and a further 20 small animals.
The centre would also need to provide a veterinary suite, offices for 10 staff, a reception area and grooming facilities, documents for the RIBA-run competition said.
They said that while the competition related to a specific site, elements of the design could be adopted for other future developments and that the charity was keen to see consideration given to modular construction techniques.
RSPCA deputy chief executive Chris Wainwright said the new facility must have animal welfare at its heart but that it should also offer an element of visitor experience, and be sustainable and sympathetic to its landscape.
"Just like our staff, this building is going to have to work really hard," he said.
"It needs to provide the space and environment where we can care for neglected, abused and abandoned animals but we also want it to be inspiring for staff and welcoming for visitors looking to rehome a pet from us.
"Our animal centre for the future should have as little impact on the environment as possible and we want architects to keep in mind we are a charity and need to keep costs down."
The competition is open to registered architects and architect-led teams. Pre-qualification questionnaires can be submitted until 2pm on July 26.
The RIBA Competitions evaluation panel includes Sasha Bhavan of Knox Bhavan Architects as the RIBA adviser.
More details are available on the competition page.