Owners reveal they have spoken to several architects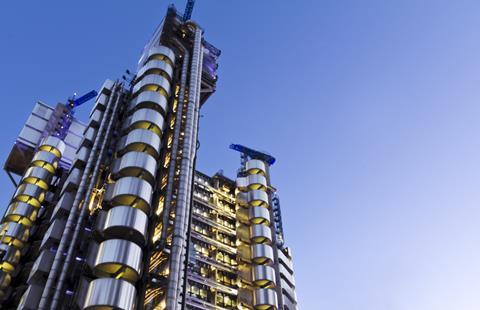 The central space in Richard Rogers' seminal Lloyd's building is facing a "once-in-a-generation" redesign.
The building's owners said they had spoken to "several" architects as they attempt to adapt the central, three-storey underwriting room and associated spaces for post-pandemic working practices and the digital age. They said they were now pausing to consider their options.
Rogers' practice, RSHP, refused to comment on the news.
The building, arguably one of the most famous pieces of modern architecture in the world, was granted grade I protection in 2011, the day it turned 30. At the time it was the country's youngest building to receive the honour. Technically, it could not have been listed any earlier unless it was under threat.
At the time English Heritage designation director Roger Bowdler said: "Its listing at the highest grade is fitting recognition of the sheer splendour of Richard Rogers' heroic design."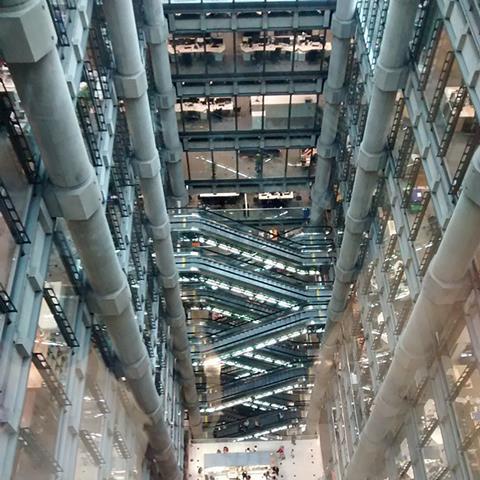 The vast underwriting room can accommodate thousands of workers who used to pour in daily from different insurance firms. It also contains the dramatic hanging escalators and the famous 18th-century Lutine Bell which used to be rung once to signal a ship insured by Lloyd's had sunk and twice to indicate a safe arrival in port. It is now only rung on ceremonial occasions or in the event of a major disaster such as the Twin Towers terrorist attacks.
A Lloyd's spokesman said: "We have embarked on a once-in-a-generation journey to redesign the iconic underwriting room and supporting spaces in the Lloyd's building.
"The decision to undertake this journey has been driven by the increasing trends of flexible working and digitalisation, which have been accelerated by the covid-19 pandemic. Through [the first quarter of] 2021, we completed an extensive market consultation to gather insights and ideas about the future requirements for spaces and services our marketplace needs"
Hinting that the 400-year-old insurer might still be considering leaving its purpose-designed Lime Street HQ – something it mooted in 2013, complaining about the high-tech building's maintenance cost and functionality – he added: "Currently, like many other organisations, we are considering a range of options around our workspace strategy and the future leasing arrangements for Lloyd's.
"Our final plans will be shared later in 2021 once we have fully explored all the options available to us.
"Our number one priority remains ensuring the requirements of our market and corporation are in place to support our customers around the world."
He added: "We've had initial discussions with several architects, but there are no immediate plans to engage with them until we have fully explored all the options available to us."