Conservation chief warns Lloyd's: 'We'll be watching you' as redevelopment plans spark concern
The director of the Twentieth Century Society has warned that the Lloyd's building's grade I listing alone is not enough to protect it from potentially damaging alterations.
The owners of the Richard Rogers masterpiece have announced they want to redesign the central underwriters' room and "supporting spaces".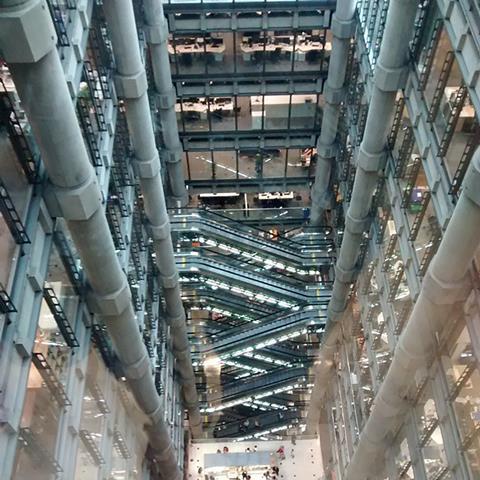 Making the vast space more suitable for the digital and post-covid age are among the priorities, while a restaurant could also be added.
Lloyd's revealed they had spoken to a number of architects but are now considering their options, with a statement issued yesterday that appeared to include the possibility of vacating the building altogether.
Catherine Croft, director of the Twentieth Century Society, offered to work with Lloyd's on their plans.
She warned: "Just because the building is grade I listed, and because its original architect is still here to advocate for it, we can't assume that damaging alterations won't be proposed.
"We need to make sure that the long-term future of the building is considered, and that short-term commercial pressures don't lead to ill-judged interventions.
"If the proposed restaurant is to be open to the public, and open in the evening, then it seems likely that a separate entrance route just for that will be wanted – and that will need especially careful thought-through."
When it was listed in 2011 it was the youngest building to be given grade I protection, a recognition of its architectural and historic significance.
RSHP, which is now based opposite the Lloyd's building in the Cheesegrater which it also designed, declined to comment.