Projects already on hold due to uncertainty, warns Vallance
RIBA chief executive Alan Vallance has urged the government to seek an extension to Article 50 after Theresa May suffered the biggest Commons defeat for a government in a century.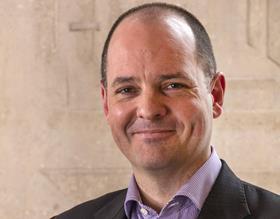 Politicians must work all-out to reach an agreement with the EU so Britain does not crash out o March 29 without a deal, a scenario he described as a "disaster" for the profession.
The prime minister's deal was rejected by 230 votes in last night's so-called meaningful vote.
Labour leader Jeremy Corbyn immediately tabled a motion of no confidence in the government which will be debated today.
Vallance said that left the country in "uncharted territory" and warned that projects were already being put on hold because of the uncertainty facing businesses.
He said: "No deal would be a disaster for the UK and ignores the deep economic, human and legal links between the UK and the EU.
"For the architecture sector, projects continue to be put on hold as uncertainty damages the investment climate and many EU architects in the UK are still uncertain about their future.
"Given the urgency of the situation, the government and Parliament must, without delay, seek an extension of the Article 50 process to allow for a concerted attempt to reach a deal.
"To be weeks away from leaving the EU with no deal or alternative places businesses in an impossible situation.
"Our politicians cannot leave the public in limbo and business to sort out the situation – they must work together to end the uncertainty."
On Twitter RIBA president Ben Derbyshire wrote: "The outcome of the meaningful vote has taken us even further into the depths of uncertainty. I'll continue arguing as President @RIBA against a #NoDeal #Brexit and for a way out of this unfathomable situation."