Milton Keynes building to house staff working on national security technologies including 'digital identity management'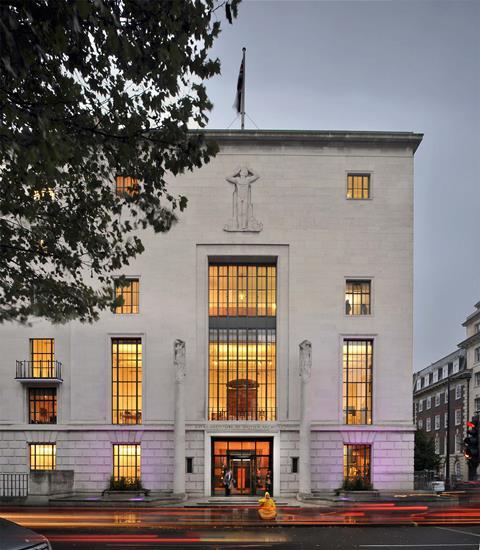 RIBA has launched a new competition to design an advanced science and research facility in Milton Keynes for a government national security project.
Architects have until 17 February to send in expressions of interest for the two-stage competition to design the scheme, described as an "operational technology co-creation space".
It will be one part of a network of similar facilities being created for the National Security Technology and Innovation Exchange, a government-led partnership tasked with furthering the UK's ambitions to become a science and technology "superpower".
Envisaged as a two-storey building on a site adjacent to a secure facility, it will house government staff, academics and businesses working on the development of cutting-edge technologies that "keep the UK safe".
These could include advanced manufacturing, digital identity management, new power sources and radio communications.
The project brief describes the facility as being defined by "constant innovation" that responds to urgent or emerging threats to national security both in the UK and overseas.
One of its roles will be to identify new technologies being developed by SMEs that could have applications to national security.
Staff working in the building will have specialist skills and are able to "constantly translate a very wide range of technological advances into the operational space with the aim, simply, of advancing capabilities", the brief says.
Every design team member will be required to go through a national security vetting process to obtain the necessary clearance level, and the competition is only open to individuals with a UK passport and who currently live in the UK.
The second stage of the competition will see five shortlisted teams paid an £8,000 honorarium to develop their designs and then outline their approach before an evaluation panel.
The aim is for the building, which it is estimated will cost around £7m to construct, to become an "exemplar" for whole life carbon net zero sustainability.
RIBA architect advisor for the competition Gary Clark said the competition was an "exciting opportunity for an architect-led design team to create an inspirational science building".
He added the project would become a "critical piece of our national infrastructure for science innovation, and therefore its importance will be assured in the decades to come".