"Belfast Stories" envisaged as a landmark building of "unprecedented scale and ambition" in heart of the city centre
RIBA has launched an international design competition for a "transformational" £100m visitor attraction in the city centre of Belfast.
Belfast Stories is envisaged to be a destination of "unprecedented scale and ambition" that will spur economic, social and cultural regeneration in the city and wider region.
The attraction is described as an "unparallelled programme of story collection" that will reflect the spirit of Belfast through a variety of media and a mix of immersive experiences.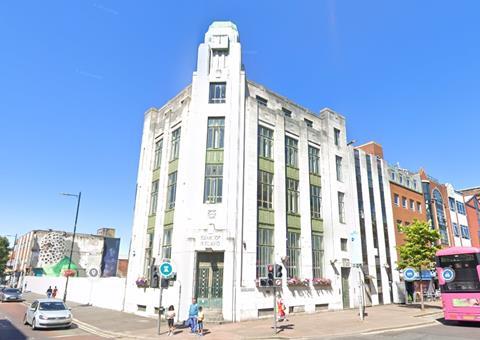 Launched on behalf of Belfast city council, the competition is looking for a major landmark building which can house the tourist experience by 2028.
The scheme, intended for a 5,000sq m site in Belfast's Cathedral Quarter, also provides an opportunity to revive a historic part of central Belfast.
The site includes the grade B+ listed former Bank of Ireland, a 1928 Art Deco building which has fallen into disrepair since the bank closed in 2005. Its prominent setting caps off the northern end of the vista along Royal Avenue which leads to Belfast City Hall.
A spokesperson from Belfast council said the building is a "much loved heritage asset" and all submitted proposals must "include and be sensitive" to it.
Lord mayor councillor Tina Black said the council had chosen to partner with RIBA to attract the "very best in design for our ambitious, landmark visitor experience".
"Belfast Stories will be a major tourism anchor, reflecting the unique spirit of our city through a variety of media and a mix of immersive, authentic experiences, stories, screens and social spaces – with Belfast's people and personality at its heart," she said. "So it's only fitting that the design and architecture will be of the highest calibre."
The deadline for applications is 1 November this year, with an honorarium of £15,000 to be paid to each of the five shortlisted teams.