Green construction board chair says business secretary indicated 'equivalent' scheme to be launched later this year
A replacement for the scrapped Green Homes Grant is expected to be announced as part of the autumn spending review, a senior figure in the Construction Leadership Council's net zero team has revealed.
Speaking as part of the Net Zero Live conference, run by Building Design and sister publication Building, David Pinder, chair of the Green Construction Board, said business secretary Kwasi Kwarteng had told the CLC that he expected a replacement for the botched scheme to be announced later this year.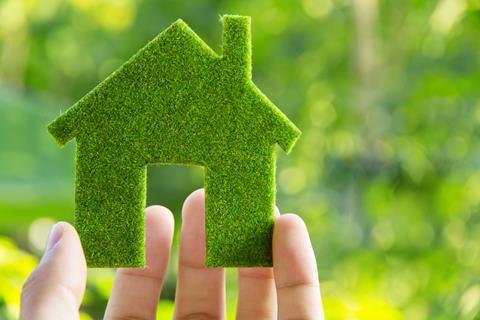 Pinder said, while there was no promise of a new scheme, "the secretary of state certainly indicated that he expected the Green Homes Grant or an equivalent would come forward in the next comprehensive spending review.
"We hope that it is longer-term commitment and the most important thing is that it is properly funded."
The Green Homes Grant, the domestic energy efficiency improvement scheme which was closed to new applications at the end of last month, has been widely criticised for its chaotic implementation, poor administration and financial impact on many builders and installers.
In February, it was confirmed that the government was set to claw back most of the £1.5bn fund for retrofitting homes because of delays getting the money to householders meant it was unlikely to be spent by this month's deadline.
The Green Homes Grant, which launched at the end of September, included £1.5bn for householders but just £71m of the money had been spent by 22 January. The government announced unspent funds would not be rolled over.
Pinder's comments came as part of Building Design's first Net Zero Live session, which centred on the Construction Leadership Council's plans for driving out carbon from the industry.
Pinder renewed the CLC's call for a national retrofit strategy, saying it is the part of government policy that is most seriously lacking at the moment.
He added a retrofit strategy, which would need around 500,000 construction roles to upgrade existing homes, requires committed financial backing from the government.
Also speaking at the same webinar, Hannah Vickers, chief executive at the Association for Consultancy and Engineering, outlined the key objectives of the CLC's CO2nstructZero strategic programme, including an impending consultation on a performance framework which proposes sustainability metrics and goals for companies to hit.
Vickers, who is due to join Mace in July as the firm's first ever chief of staff, said the framework, which is currently under development, would be out for consultation next month and would run for three weeks.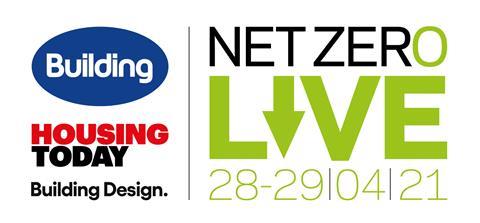 Interested in net zero? Join us today for high-level keynotes and interactive panel discussions as we hear from the experts in the industry on a series of issues relating to net zero. Click here for more information