Practice calls for work-visa waiver as past RIBA president flags institute's 1930s efforts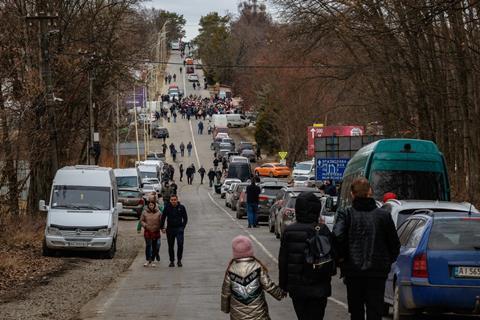 Momentum is building across the profession as individual architects and practices offer help to fleeing Ukrainian architects and architecture students.
Former RIBA president Ben Derbyshire backed Chris Williamson's call to arms, which was reported in Building Design on Tuesday, with Derbyshire revealing that he had also written to his successor Simon Allford urging the RIBA to help.
Williamson said he would offer placements at his practice, Weston Williamson & Partners, and spare rooms in his home to Ukrainian architecture students who want to continue their studies. He urged others who were able to do the same.
Derbyshire said the time had come for the RIBA to swing into action just as the institute and other organisations did 85 years ago on the eve of the Second World War when they established a resettlement and employment bureau for displaced émigrés fleeing the Soviet east – including Bauhaus founder Walter Gropius.
We have them to thank for modernism flourishing in a previously reluctant Britain, he said.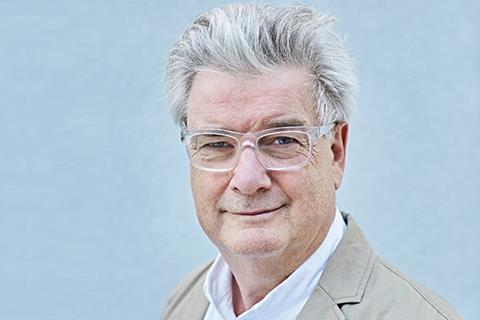 "Simon Allford is calling for a 21st-century virtual and physical 'Institute of Ideas'. I'm with him on that," said Derbyshire. "The powerful cultural connections that tie Adie Gale to the 1930s MARS group and to the salvation of refugees from Europe define a role for the RIBA that has real substance."
Meanwhile, there is also a flow of people in the other direction, with Ukrainian construction workers reportedly leaving sites to go home to fight.
Philip Watson, head of design at HLM Architects, said the practice wanted the Home Office to waive work-visa requirements for qualified architects fleeing Ukraine. He said the move would aid people looking for safety and a way to support themselves in a new country at the same time as helping with the profession's skills shortage.
"We've got vacancies and it seems to me that it would be a great idea for everyone concerned," he said.
"There's no point in us interviewing people if we can't offer them jobs because they're not entitled to work in the UK, so that would be good."
Watson acknowledged that RIBA and the Arb "probably wouldn't acquiesce to waving a wand to make everyone who's a qualified architect in Ukraine eligible for the UK". But he said they might be able to bring in some mechanism that helped to facilitate the recognition of qualifications over time.
He said HLM would be able to move quickly to offer people work if ministers sent the right signals on visas – and believed the same would be true for many other practices.
"People could start on Monday," he said. "If they're not a qualified architect in the UK, but we can see that they've been practicing in Ukraine or the EU for a length of time and have the experience, we would make a value judgement on that individual candidate."
The government has so far not made it clear how Ukrainian refugees could be sponsored for a visa by employers or others. The home secretary Priti Patel is facing calls to resign over her handling of the situation.
Tom Woolley of Rachel Bevan Architects in Downpatrick, Northern Ireland, wrote to Williamson also offering a potential placement and academic connections at the University of Ulster and the Centre for Alternative Technology (CAT) in Wales.
Earlier this week, the London School of Architecture, where Williamson teaches, encouraged Ukrainian architecture students to apply for its fully funded M.Arch places, with head of school Neal Shasore pledging his support.
Scottish architects were among the first to offer solidarity with professional counterparts in Ukraine. RIAS chief executive Tamsie Thomson, tweeted in response to Building Design's story that her membership was "ready and willing to help", a sentiment echoed by the Stirling Society of Architects.
The RIBA's executive director for professional services, Adrian Dobson, wrote to Williamson praising his initiative and saying: "I think the work you are doing will be invaluable in raising awareness amongst members and priming the profession to respond to the opportunities to help that will be opened up by the sponsored humanitarian visa route."
Dobson said the institute was working with the Architects' Council of Europe (ACE) to coordinate with its assistance programme and was urgently seeking to clarify details of the visa programme with the government.
He said they were also attempting to contact the National Union of Ukrainian Architects to express solidarity and support.