£5.5m job will revive listed Drapers' Hall after 20 years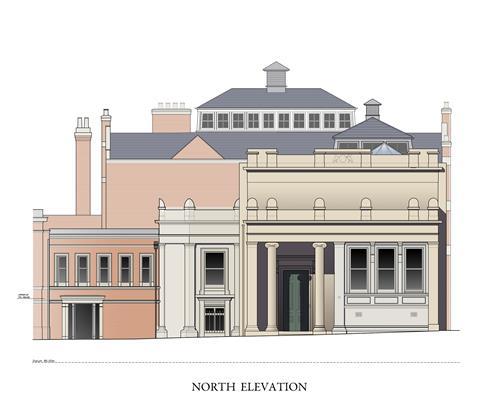 The Prince's Foundation's in-house architects have won planning consent for the £5.5m restoration of Coventry's grade II*-listed Drapers' Hall.
The building, in the Cathedral Quarter, has lain empty for 20 years. It will now be converted into a music school and performance centre in time for the start of Coventry's year as City of Culture in 2021.
A rear extension has been designed in the Regency style of the existing building to provide additional space for the main occupier, Coventry Music Service.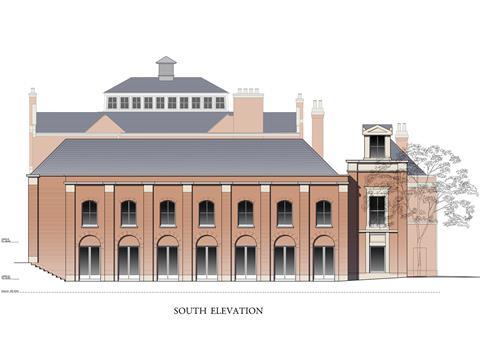 The project is being led by Historic Coventry Trust, which will take ownership of the building after the council decided a year ago to transfer most of its heritage buildings to the trust.
Nicola Dyer, senior project manager at The Prince's Foundation, said: "This is a significant milestone in bringing Drapers' Hall back to life.
"We have worked closely with our partners in the council and the trust to agree the detail of the scheme so that such an important building can once again be at the heart of the city and enjoyed by the people of Coventry."
The project is due to start in April 2019, following archaeological investigation works because it is a sensitive site. The plan is for the music centre to open by summer 2020.