Pilbrow & Partners scheme will be looked at by public inquiry
Plans to knock down a 1930s Marks & Spencer store on Oxford Street will be examined by a public inquiry after an intervention from Michael Gove.
The communities secretary, who put the scheme on ice in April, yesterday called in the controversial Pilbrow & Partners-designed scheme, which would have seen the Art Deco store torn down and replaced with a 10-storey retail and office block.
London mayor Sadiq Khan had given the scheme the green light, despite revisiting the issue when it emerged the Greater London Authority had failed to consider a scathing report that had raised concerns about the carbon emissions associated with the scheme.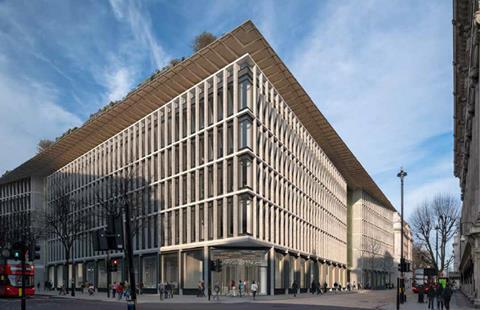 An independent planning inspector will now consider evidence for and against the scheme before preparing a report and recommendations for the government.
The inquiry will examine the extent to which the development is consistent with conservation policy, the local development plan as well as any other matter the inspector considers relevant.
SAVE Britain's Heritage, which last month published an open letter opposing the plans, praised the call-in decision.
SAVE director Henrietta Billings said: "Through our campaign we've shown that with a comprehensive retrofit, this building can continue to serve as a landmark on Oxford Street for the next 100 years."
After Gove's initial decision to pause the project, the government's housing design tsar Nicholas Boys Smith came out against the scheme, saying the environmental case for flattening the old building was "gossamer thin at best".
A report by Simon Sturgis, the GLA's carbon advisor, claimed nearly 40,000 tonnes of CO2 would be emitted during construction, on top of the 53,000 tonnes of embodied carbon over the building's 60-year lifespan.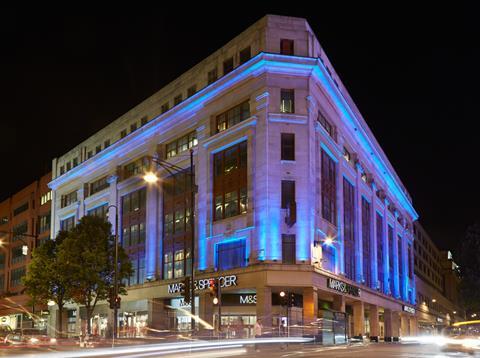 Sturgis, managing partner at Targeting Zero, also welcomed the inquiry as an opportunity to "not only examine in detail the most carbon efficient options for the M&S site, but also to make plain the policies of Westminster, the GLA and the government with respect to development and what needs to be done to meet the government's net zero carbon targets."
The proposed new building would have nearly double the internal floorspace of the existing one. M&S, which has occupied the entire building since 1967, would maintain a presence on the ground, first and lower ground floors of the new building.
The decision is more bad news for Pilbrow & Partners, after Westminster City Council rejected another of its proposals in the borough due to its low level of affordable housing.
The practice had submitted a proposal to demolish the nine-storey Kilmuir House, along with a neighbouring three-storey house, to make way for a new seven-storey, U-shaped development.
M&S, Westminster Council and Pilbrow & Partners have been approached for comment.