Lack of affordable housing sees 60-home scheme rejected
Westminster City Council has dealt a blow to Pilbrow & Partners' proposals to replace a 1950s block of flats in Belgravia with a new development of high-end apartments – rejecting the scheme over its low level of affordable housing.
The practice's plans would have seen nine-storey Kilmuir House on Ebury Street and a neighbouring three-storey house from the same era demolished to make way for the new seven-storey development.
Pilbrow's U-shaped proposals were broadly the same height as the current block, but they also featured two basement levels with parking for 52 cars.
The practice's plans were originally submitted in early 2020 and earmarked 50 apartments for the site, which is a stone's throw from Victoria Coach Station. A major revision saw the size of the largest apartments reduced and an increase in unit numbers from 50 to 60.
The current Kilmuir House has 49 flats, while the townhouse is a single unit.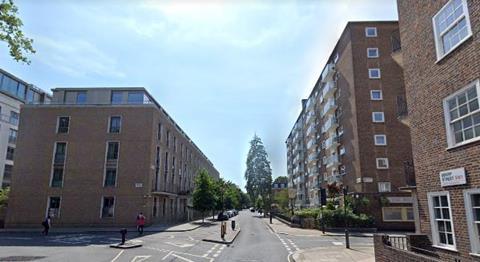 Planning officers recommended the scheme for approval, arguing that Pilbrow's scheme was "high quality", responded "sensitively" to the surrounding buildings, and did no harm to the neighbouring Belgravia Conservation Area.
They noted that the four affordable homes included in the scheme fell "significantly below" the authority's requirement for 35% affordable housing. But they accepted applicant Kilmuir House (UK) Ltd's viability-statement assertion that the development could not support more affordable homes.
Officers said the four-unit offer equated to 3.6% affordable housing measured by floorspace, or 6.6% by total units.
But at the first major-projects session since last month's local elections – when political control of Westminster changed from Conservative to Labour – committee members rejected Pilbrow's proposals because of the level of affordable housing in the scheme.
Committee members were split three votes to three on whether to approve the proposals, although all stated they wanted to see more affordable housing at the site. Committee chair Ruth Bush used her casting vote to secure the refusal.