Established architects encouraged to team up with small practices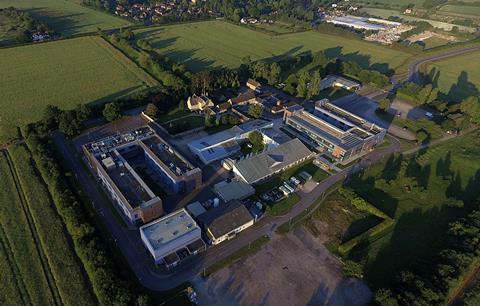 Oxford University has announced an international design competition for a £1bn expansion north of the city.
Its 4ha Begbroke Science Park will become a 190ha mixed-use innovation district with hundreds of homes and community amenities as well as R&D facilities and incubator space for companies that spin out of the research.
The university joined forces with Legal & General Capital in 2019 to create a £4bn joint venture, Oxford University Development (OUD), to tackle the affordability crisis for university staff and students and develop innovation districts, not unlike Cambridge University's Eddington project.
The JV has identified eight sites, of which Begbroke is one. The university owns the freehold of the land which is located about 3km north of the city centre, along the A44 to Oxford airport.
OUD submitted its masterplan to Cherwell District Council's local plan review in October 2017.
The plan identifies the site as suitable for 1,950 homes on 66ha, three schools, a local centre with businesses, a cafe and a community building, sports facilities and an expanded science park, plus a nature reserve and other open spaces, new bridleways and bridges over the railway and the Oxford Canal.
The competition invites interest from international, UK-based and local teams, encouraging large, established practices to join forces with individuals or emerging practices. The competition is being managed by Colander Associates, which has created a hashtag, #OUDcompetition, for firms to find each other online.
It said the winning team would be "expected to offer both gravitas and experience alongside fresh thinking and radical ideas".
OUD chief executive Anna Strongman said: "We're looking for a stellar team to design a masterplan that both responds to Oxford's housing needs and propels the economic attraction of the new centre as a place to live, work and foster innovation and enterprise. We want to bring together the best minds in the industry, to work with us, Cherwell District Council and our local communities to create a masterplan of global significance."
For more information visit www.colander.co.uk/architectural-competitions. The deadline for stage 1 submissions is December 3.