£3m building is for York institution's sister site in County Durham
The National Railway Museum is steaming ahead with the latest phase of a £55m upgrade, beginning the search for an architect to design a £2.9m building to house its collection of locomotives.
The 4,000sq m facility at the York museum's sister site, Locomotion at Shildon in County Durham, will store up to 50 of the museum's rail vehicles from its collection – which includes the world-famous Flying Scotsman.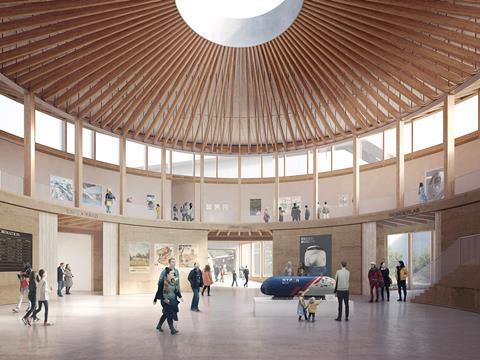 Called Locomotion Building 2, it will be open to the public and the museum plans to integrate the facility with its existing buildings.
The 27-month contract is part of the wider upgrade the Science Museum Group is carrying out ahead of the railway museum's 50th anniversary in 2025.
In March, architect Feilden Fowles won a competition to design the York museum's new central hall with a two-storey rotunda inspired by the circular turntables used to rotate locomotives for return trips.
The programme has also seen the appointment of De Matos Ryan as architect for a £5m interactive gallery called Wonderlab at the York site, which is due to be completed in 2022.
The main museum, the largest of its kind in the UK, is based in the former York North locomotive depot, with many of its 100 locomotives displayed on the depot's original turntable.
Architects have until September 18 to register interest in the job via Ojeu.