Construction industry raised spectre of insolvency in daily coronanvirus briefing with government
The construction industry will face a mass of insolvencies if the government does not do more to support the industry, ministers have been told.
Industry leaders gave the dire warning to construction minister Nadhim Zahawi and HS2 minister Andrew Stephenson on a daily conference call yesterday.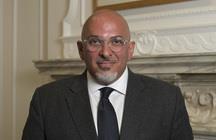 In an account of the call, trade body BuildUK said: "Everyone was extremely concerned about liquidity and cash flow. Although the government's financial support was welcomed, it was made very clear that the loans and grants available might not be suitable for everyone or would not reach many businesses in time to save them."
It comes as 40% of architects admitted they fear coronavirus could drive them over the edge, in a survey by Building Design and its sister magazines.
It added: "Clients and consultants were clear that work on projects in the pipeline must continue, with future construction work being dependent on planning and design work being undertaken now.
"Contractors were particularly concerned about the shortages in supplies of goods and materials, which was causing sites to slow down or stop even where they were able to open."
Firms also raised issue with the three-week minimum period that applies to furloughing workers, which was preventing construction and manufacturing businesses from calling workers in at short notice or for short periods of time.
BuildUK's chief executive, Suzannah Nichol, and Balfour Beatty boss Leo Quinn were among the industry leaders on the call with ministers.
Meanwhile, a taskforce has been set up to help support the construction sector through the coronavirus pandemic.
It has been put together by the Construction Leadership Council (CLC) and is backed by the business department (BEIS).
A BEIS spokesperson said: "A working group from the CLC meets daily to help co-ordinate the construction industry response to covid-19, as part of the government's cross-industry engagement around coronavirus."
The members include 12 trade associations representing large and small firms in the construction sector including contractors, product manufacturers, merchants and associated professional services - but no architects.
CONSTRUCTION INDUSTRY CORONAVIRUS TASK FORCE
Chair: Andy Mitchell, chief executive, Tideway, and chair of the CLC
Richard Beresford, chief executive, National Federation of Builders
Brian Berry, chief executive, Federation of Master Builders
Steve Bratt, chief executive, Electrical Contractors Association
Peter Caplehorn, chief executive, Construction Products Association
Ian Fletcher, director of policy (real estate), British Property Federation
John Newcomb, chief executive, Builders Merchants Federation
Suzannah Nichol, chief executive, Build UK
Jim O'Sullivan, chief executive, Highways England and chair, i3P
Alasdair Reisner, chief executive, Civil Engineering Contractors Association
Mark Reynolds, chief executive, Mace, and CLC Skills Lead
John Slaughter, director of external affairs, Home Builders Federation
Hannah Vickers, chief executive, Association of Consultancy and Engineering
Graham Watts, chief executive, Construction Industry Council