In pics: Troubled Croydon-owned developer announces completion of 123 new homes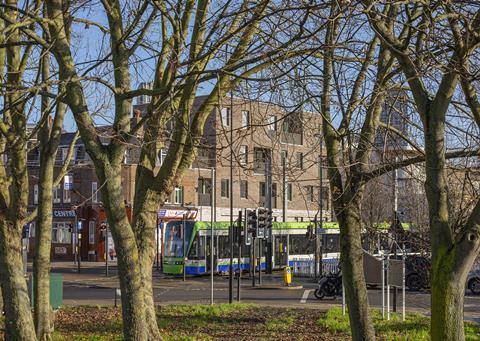 Croydon council-owned housebuilder Brick By Brick says it has completed construction of another 123 new homes in its latest tranche of development.
The under-fire developer, which faces an uncertain future due to the financial crisis at Croydon, says it has now completed construction of 319 houses across 15 different sites, with 130 of those provided as affordable housing.
The latest homes to be completed from its "small sites" programme come from seven separate schemes designed by a raft of prominent architects, including Coffey Architects, Stitch, Mae, HTA Design and Stirling-prize winning Mikhail Riches.
All the homes to be built out will be available either for private sale from Brick By Brick or for shared ownership. The construction completions include homes in one of the three developments bought by landlord Residential Secure Income in a £29m deal at the start of the month.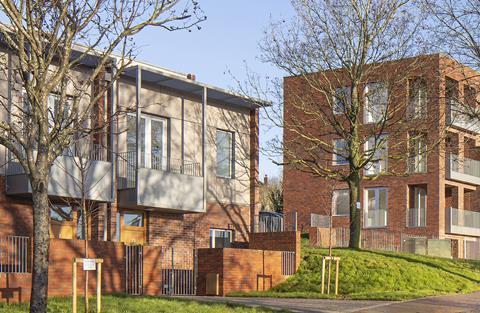 Brick By Brick said that of the 123 homes, just 25 had so far been released for sale, of which 13 are under offer or actually sold. More are expected to be marketed for sale in early 2021.
The news comes after the developer was late last year was criticised for its financial management in the wake of the financial crisis engulfing Croydon council, which has seen the south London borough declare itself effectively bankrupt.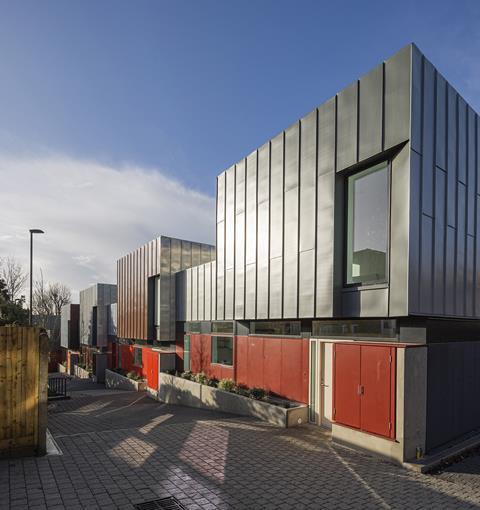 Brick By Brick's two board directors, chief executive Colm Lacey and developer Martyn Evans were ousted from the board and replaced by experienced local authority finance chiefs after a report by PwC criticised the developer for a "concerning" lack of financial oversight. Lacey remains in operational charge of the business as chief executive.
Brick By Brick has been funded to the tune of more than £200m by Croydon since being set up in 2015.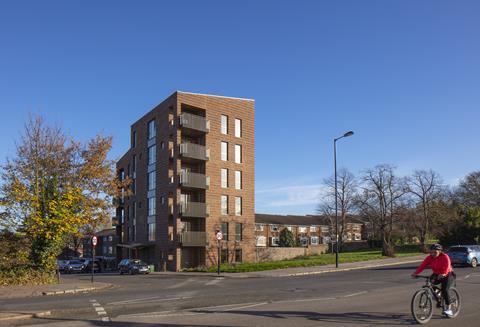 The government is expected to shortly published a "rapid review" of Croydon council, commissioned at the end of the year, amid speculation it is to take direct control of the local authority.
Lacey said: "This latest wave of Brick By Brick completions offers more affordable and high-quality homes throughout the borough and demonstrates our ongoing commitment to the very highest standards of design and sustainability. Without exception, these are robust and carefully considered homes to make locals, both old and new, proud."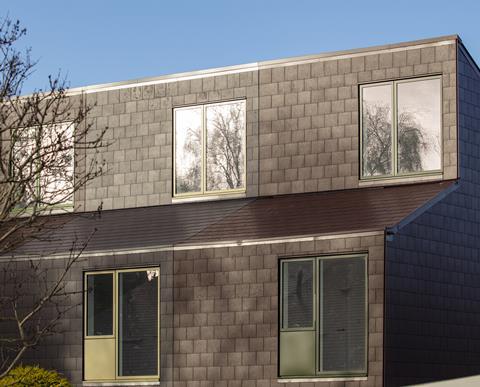 Lee Marsden, a director at Coffey Architects, said: "We are extremely proud of the work we have accomplished with Brick By Brick. In this tranche of homes, we have explored new, efficient typologies that allow for maximum light and space in what were previously underused backland sites, ultimately creating beautiful homes that feel good to be in."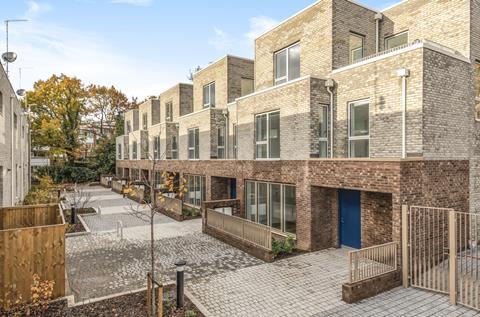 Sally Lewis, founding director at Stitch, said: "We are delighted that the Marston Way houses are settling comfortably into the hillside, transforming an unfriendly parking area into a joined up and welcoming place. After testing many different design responses, we arrived at this approach to use the contours of the site to create unique mews streets that provide intimacy and a domestic scale, as well as far reaching south facing views. The interiors offer a range of spaces for flexible living, with upper terraces carved out to create light-filled amenity spaces for every home."