Developer admitted this month it was in talks with buyers because of Croydon's money woes
Croydon council has effectively gone bust after issuing a section 114 notice banning all new expenditure in the borough.
The move further raises the possibility that it will be forced to cash in and sell its Brick By Brick development company to raise funds.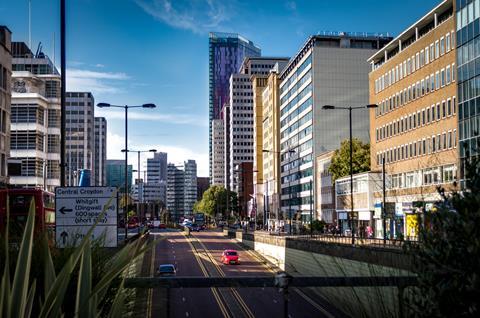 Earlier this month, the developer's chief executive Colm Lacey said he was in talks with potential buyers for the business in case the beleaguered local authority decided to sell it.
A section 114 notice bans new spending, with the exception of statutory services for protecting vulnerable people. They are only issued when a council cannot achieve a balanced budget.
Croydon South MP Chris Philp said the south London authority had run up a £1.5bn debt after "engaging in disastrous commercial property speculation".
New council leader Hamida Ali, who replaced former leader Tony Newman last month, said: "We need to be honest about the fact that, for a number of reasons, the council is on track to spend more than we have.
"The covid-19 crisis and a decade of austerity have had a major impact on our finances but it's clear the council has also made mistakes, and I am committed to fixing that.
"We know that we cannot do this alone and we want to work in partnership with everyone with a stake in Croydon's success. That includes seeking financial support from the government and today's section 114 notice is a part of making that case."
A "public interest" report into the council by auditor Grant Thornton late last month sharply criticised Brick By Brick, which is projected to borrow up to £249m from the south London local authority to fund its development programme, for failing to pay back loans when initially expected.
The council is required to meet within 21 days of the section 114 notice and agree to curb non-essential spending and discuss measures for balancing the books.