Colm Lacey praises 'wide array of exciting young architecture practices' that have worked with the housing provider
The founder and chief executive of Croydon council's ailing housing company Brick By Brick will step down early next year after more than six years in the role.
Colm Lacey has led the organisation, which is in the process of being wound down by the council, since 2016.
He praised the "wide array of exciting young architecture practices" that designed Brick By Brick schemes. Under Lacey, the company has looked to provide housing across the borough on small infill plots and became known as an architectural patron.
The firm also includes architecture practice Common Ground which grew out of Croydon council's in-house architecture team to become a standalone commercial practice in 2017. Its head of design, Chloe Phelps, has already announced her departure and said she intends to set up a new practice. She was also the deputy chief executive of Brick By Brick.
Phelps' and Lacey's departures follow the recent decision by the council to turn down an offer from Urban Splash to purchase the company. The council has opted instead to wind down the council-owned housing developer on completion of the sites currently under construction with all this due to be wrapped up by 2023.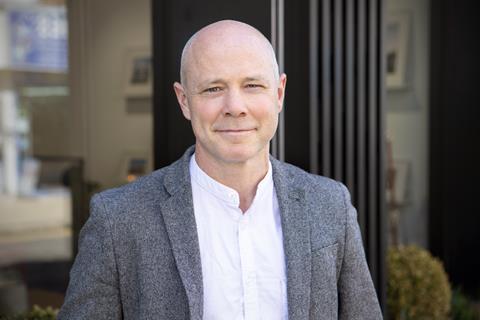 It is understood that Wates is being taken on by the council to ensure the build-out of existing schemes goes ahead.
Lacey will go after completing work on restructuring the business to ensure it is ready for the final wind-down phase.
He will also work to ensure the remaining development programme is on course to maximise the value to the council.
Lacey said: "With the council opting for a managed wind-down of company activities, it feels appropriate for me to step down after helping the company transition into its final phase. I'd like to thank my talented and resilient team who have worked with me over the years.
"I have no doubt that many will go on to become future leaders across the built environment. It has also been a pleasure to work with such a wide array of exciting young architecture practices, as well as our other dedicated partners, suppliers, contractors and consultants."
Brick By Brick will have completed construction of 485 homes across 20 sites previously owned by the council later this autumn.
A further 285 homes under will be under active construction. Of the completed homes, 57% are affordable and of these 144 are to be council homes.