Work on grade II listed Leeds landmark will cost £15m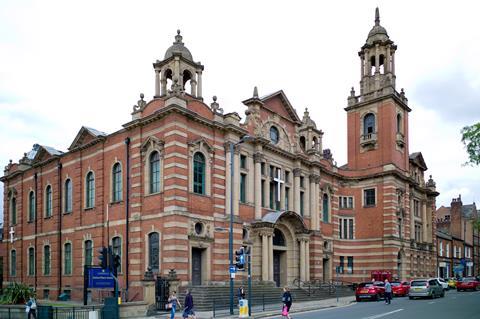 The Methodist Church has appointed Pearce Bottomley Architects and HLM to convert a landmark listed church in Leeds into a hotel.
The £15m project will reinvent the grade II-listed church, next to Leeds Town Hall, into The Wesley, a 70-bed, four-star hotel with a restaurant and meeting venue named after Methodism's founder.
The scheme, on Oxford Place, is part of the church's ambition to become an "ethical" hotelier, using local suppliers wherever possible and providing rooms for those with access difficulties.
Leeds practice Pearce Bottomley is architect while HLM is responsible for the interiors. Faithful & Gould is project manager and principal designer.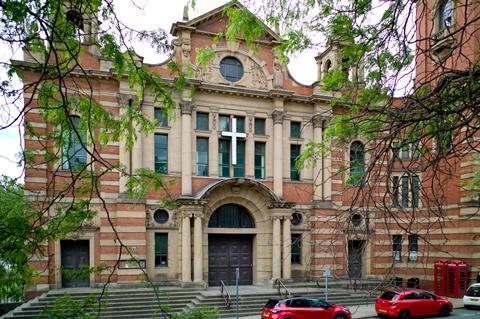 As a listed building, the exterior will be largely unchanged but aspects of the garden frontage on to Westgate will be significantly altered. The city centre location means the design has been constrained by a tight site, with only a small amount of external space to work with.
Patrick Arends, HLM's sector lead for hospitality, said: "Working with the material qualities of the existing building and using these as inspirations have given us the opportunity to create a strong contextual interior design for this unique hotel."
Peter Kemp, associate director at Faithful & Gould in Leeds, said: "This redevelopment is a flagship project not only for the Methodist Church but for the city itself. With its iconic design and location next to the town hall, the work needs to be managed carefully and with great care to the intentions of the client and the aesthetic of the city."
The scheme is consented and work will start on site in May 2020, with the hotel due to open in November 2021.