Statement structure is Jonathan McDowell's second bridge for the city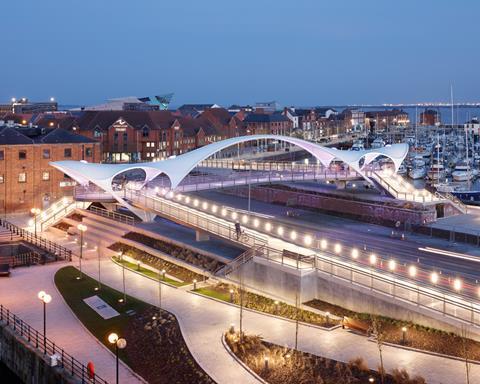 Matter Architecture has completed a £22m bridge connecting the centre of Hull to the city's waterfront.
The Murdoch's Connection footbridge is named after the city's first female GP, Mary Murdoch.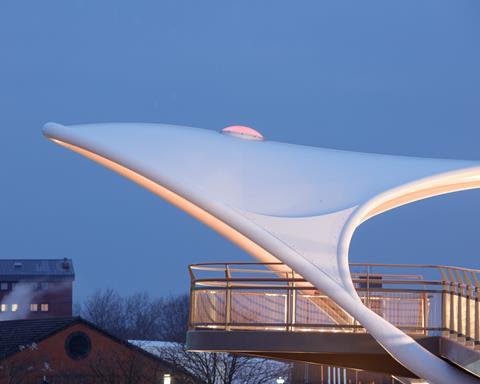 It has been designed for Highways England to improve pedestrian and cycle access over the busy A63 road, a coastal route which separates Hull's Old Town from the port.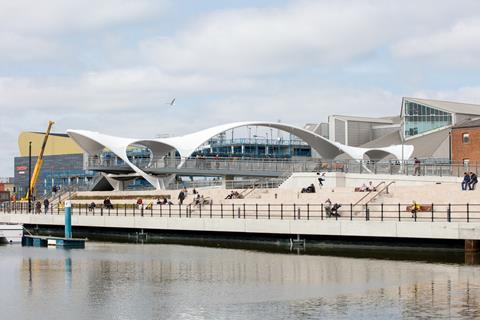 Assembled offsite, the 150-tonne structure was transported down the highway as a single piece on a self-propelled modular transport before being lifted into place.
The statement 40m bridge is suspended from a steel arch which doubles up as a canopy providing sheltered viewpoints of the city.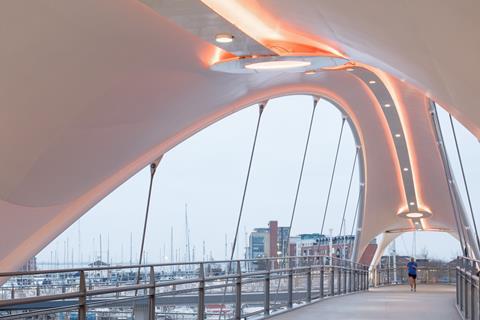 The approaches on either side have been designed as landscaped public spaces, with a terraced grandstand at the northern edge overlooking the marina.
It has been built by main contractor Interserve with Arup acting as structural engineer, M&E consultant, landscape designer and project manager.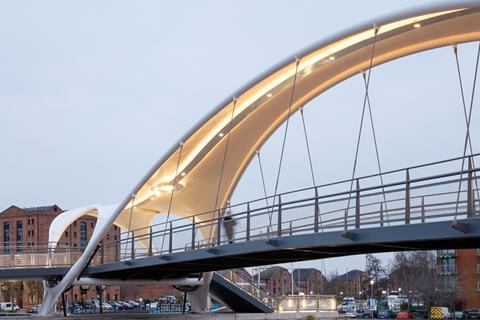 Matter Architecture director Jonathan McDowell said: "It's wonderful to see people beginning to make use of the new routes and viewpoints, and we are proud to see the dramatic form of the bridge already becoming a landmark within the city's identity."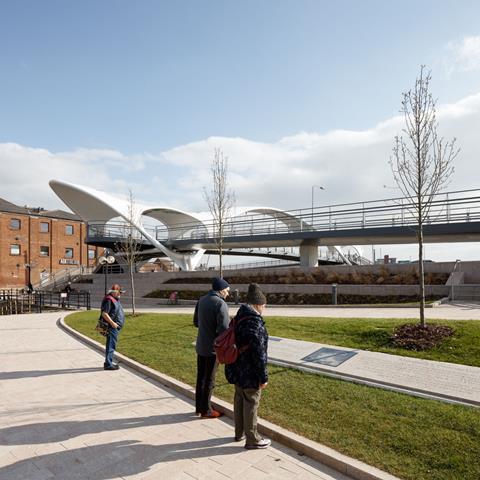 It is his second bridge in Hull. The city's musical swing bridge, which opened over the river in 2013, was designed by his former practice, McDowell & Benedetti, which split in 2016 after 20 years, with McDowell forming Matter with Roland Karthaus, who is a judge in Building Design's Stratford Design Challenge.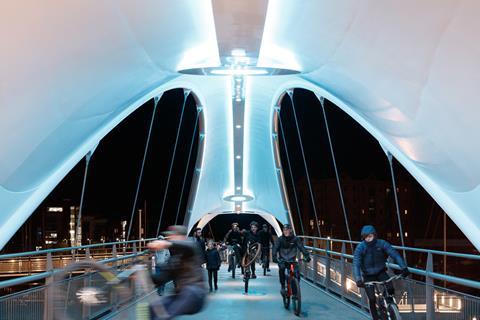 McDowell added: "A bridge is a crucial and highly charged piece of public space. To be successful it must be deeply connected to the grain and character of a place, giving people a generous range of ways to use and enjoy it so that it can become a memorable and inclusive space for everyone: a truly civic space. This is what we aim for."
Scottish-born doctor Mary Murdoch entered into Hull's history books when she moved to the city in 1893 to become the surgeon at the Victoria Hospital for Sick Children, located in the grade II-listed Victoria House.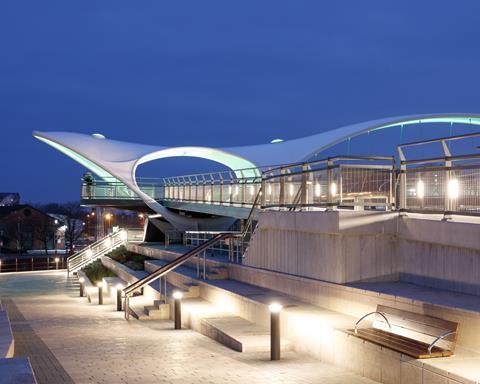 Murdoch, a suffragette, was the first woman in Hull to own a car. After her death in 1916, the vehicle led her funeral procession, which was attended by thousands of mourners.
Victoria House was sold to residential developer Hull Servived Apartments in 2019 and converted into a block of flats.