Practice appointed to draw up 'placemaking vision' for Berkshire town centre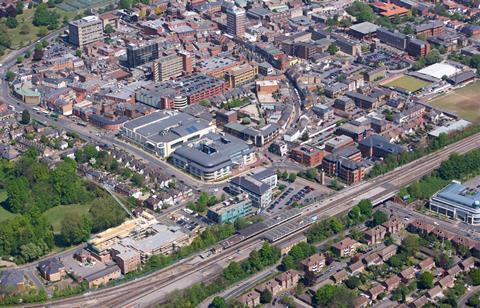 JTP has been picked to lead work on a new "placemaking vision and charter" for Maidenhead town centre as part of a plan to pull together a wave of regeneration projects.
The practice's work will "help to promote, guide and direct future change in the town", the Royal Borough of Windsor and Maidenhead said.
An important early-stage event will be a community planning day set to take place on November 23 at which residents, shoppers and people who work in the town will be invited to take part in facilitated workshops, walkabouts and "hands-on" planning groups that will shape the project.
JTP partner Charles Campion said the vision document would help to guide a number of other future areas of work, including updating transport and parking strategies and future public realm design standards.
"We are delighted to have been appointed and look forward to working with the local community who will bring their knowledge and ideas to shaping the vision," he said.
Studio Egret West's The Landing mixed-use proposals are among a raft of schemes in Maidenhead's development pipeline.