New St Neots neighbourhood will also include schools, shops and health centre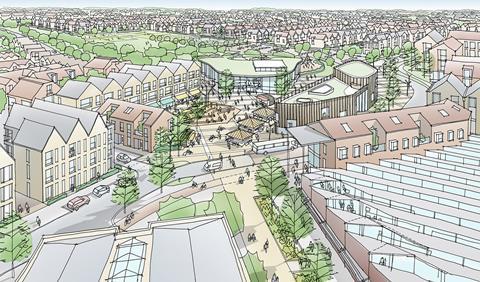 JTP has won planning permission for a 2,800-home urban extension to the Cambridgeshire town of St Neots.
Its scheme for developer Urban & Civic also includes two primary schools, shops, a health centre and 63,000sq m of space for commercial uses – some of which will be targeted at the creative industries.
Landscaping for the new neighbourhood, to be known as Wintringham, will also feature a new linear park that will deliver a new walking and cycling route to the centre of St Neots.
Huntingdonshire District Council last month approved both an outline masterplan for the whole neighbourhood and detailed proposals for the infrastructure for the scheme's first phase, which will include a temporary primary school.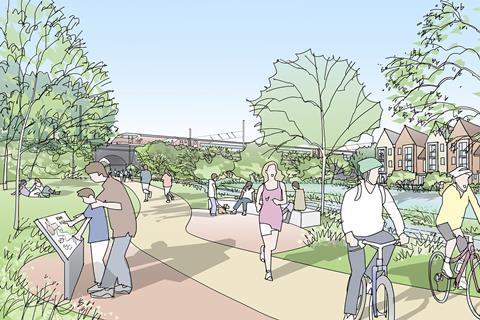 JTP partner and project lead Emmet O'Sullivan applauded the authority for determining the proposals in 20 weeks.
"The swift approval of this new extension is the product of a successful collaborative process between a committed design team, developer and local authority, underpinned by a common ambition to deliver an exemplar placemaking project," he said.
As well as creating the masterplan for the site, JTP also produced a design code for the project's key first stage, which sets out specific guidelines to safeguard the quality of the proposals as the project progresses to implementation.