Scheme at former airfield includes 3,500 new homes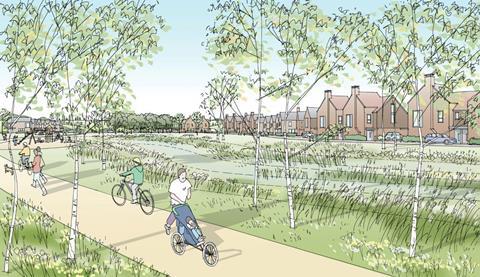 JTP has had the framework approved for a new 205ha garden village on the site of a former WW2 airfield at Long Marston.
The architect was appointed by Cala Homes last July to the project near Stratford-upon-Avon.
It is one of 14 garden villages identified by the government to boost locally led growth across the country.
The council gave the green light to a supplementary planning document which will be used as a guide to ensure the vision and principles for the site are achieved in the future.
The proposals for Long Marston Airfield Garden Village, three miles south west of Stratford, include 3,500 new homes and community infrastructure including three schools, a supermarket, a health centre, shops, a pub, a café and a community centre.
An outline application will be submitted for the site this summer.