Practice lauds crucial ingredient of 'Winchesterness'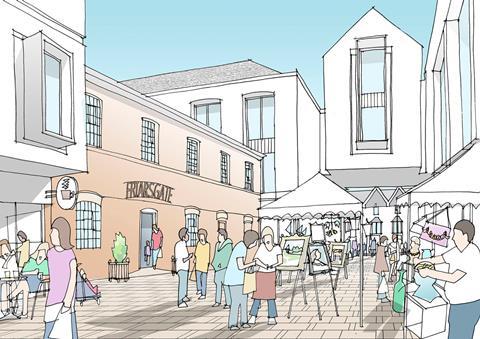 Winchester has formally adopted a JTP-led vision for the redevelopment of a 4.5ha chunk of its city centre after years of wrangling over £165m plans for a smaller scheme.
JTP was appointed to create a Supplementary Planning Document for the project in January last year after a previous scheme for a 2.3ha site known as Silver Hill foundered in 2015.
That project, drawn up by Allies & Morrison for TIAA Henderson Real Estate, ultimately saw the city council found to have seriously breached procurement rules when it appointed Henderson to develop the council-owned site on terms renegotiated from an earlier agreement.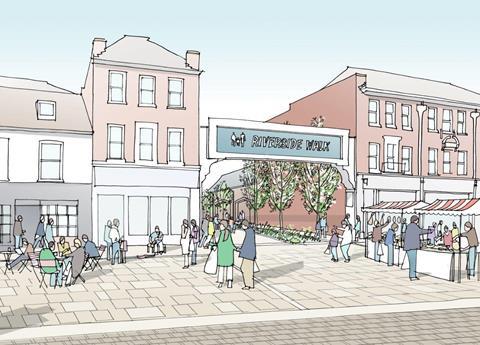 JTP beat 16 rival bids to pick up the renewed job, in conjunction with a design team that includes Hampshire-based Snug Architects, UBU Design and Atkins. Winchester's cabinet gave the resulting document its seal of approval in December, but it has subsequently gone through a new round of public consultation.
The masterplan proposals will deliver a mixed-use hub including new retail space, commercial space, cultural space, a new bus interchange and up to 300 new homes.
JTP said the buildings, streets and places would be designed and laid out with a Winchester character and scale that it described as "Winchesterness".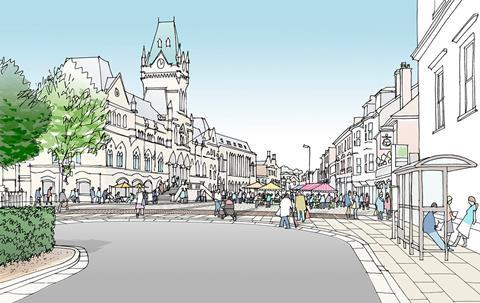 Managing partner Marcus Adams, who led on the project, said the practice had engaged with more than 1,500 residents, businesses and other stakeholders in the months since it was appointed.
"There has been huge interest and involvement in this project, and we have had the responsibility of ensuring the regeneration aligns with the spirit and aspirations of the community," he said.
"During one of the most extensive community planning processes we have ever been involved in, the proposals have been genuinely shaped at every stage by those who will go on to use them, and we are delighted that the resulting SPD will go on to activate the regeneration of Winchester."