Clore Music Studios opens at New College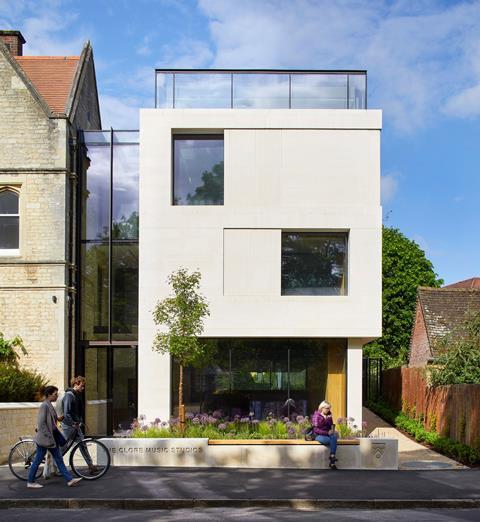 John McAslan & Partners has completed work on new music rooms at Oxford University's New College.
The Clore Music Studios scheme includes double-height rehearsal spaces on the ground floor with the upper floors given over to two studios to rehearse chamber music.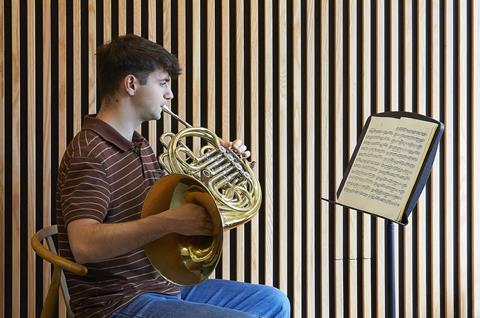 Materials used on the three-storey complex include Portland stone cladding and oak acoustic wall lining. It is linked to an existing building in the city's conservation area with a glazed entrance and circulation space.
John McAslan said: "Our intention was to impart a sense of delight - creating a series of light-filled rehearsal spaces for the university's extraordinarily talented music students. Our building is both sympathetic to its historic context and yet undeniably contemporary."