Gallery: Jencks, Farrell, CZWG and Paolozzi sketches – plus Koolhaas reject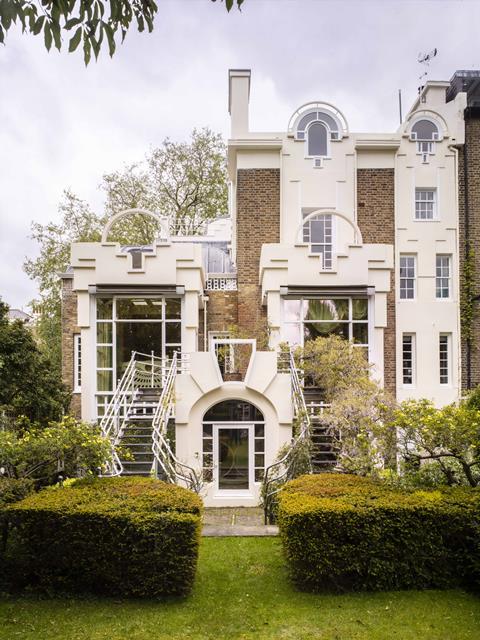 Charles Jencks' Cosmic House in Holland Park opens to the public tomorrow.
Previously known as the Thematic House, it was the UK's first post-modern house to be given grade I protection.
It has been described as one of the most important examples of post-modern architecture, with researcher and designer Adam Nathaniel Furman likening it to the Soane Museum for its exemplification in built form of a designer's manifesto.
The work to convert the Victorian villa into a post-modern masterpiece laced with cosmic symbols and complex iconography, began in 1978 led by Jencks and Terry Farrell.
There are also contributions from Piers Gough, Eduardo Paolozzi, Michael Graves, Allen Jones and others who took part in lively conversations at salons hosted at the house during the 1980s and 90s by Jencks and his late wife Maggie.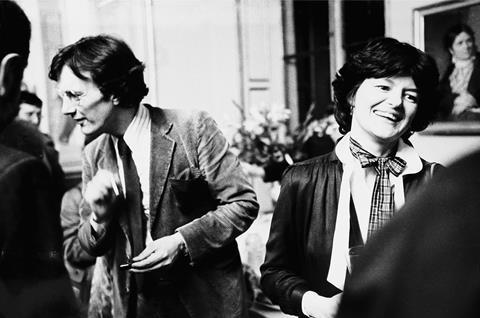 Jencks, a scholar, landscape designer and co-founder of the Maggie's cancer centres, applied for permission to convert the family home into a museum before his death in 2019.
In a letter supporting the application, Furman wrote to Kensington & Chelsea council: "It is the greatest work not only of Jencks himself, but a most enduring testament to the genius of Sir Terry Farrell, with it being his only surviving interior from the era, as well as containing a perfectly preserved gesamkunstwerk interior by Michael Graves – the only work by that great architect in the country."
The Cosmic House plus a new reading room, gallery and exhibition of archival material will open from tomorrow to visitors who must book in advance.
Drawings from the archive
At the same time a new foundation has been launched to catalogue Jencks' archive and library and to promote critical experimentation in historical and artistic research.
A "laboratory programme" will be organised around an annual theme and developed through an exhibition, new commissions, residencies, salons and seminars.
The Cosmic House steering group is chaired by architecture critic Edwin Heathcote, who was given the title "keeper of meaning" by Jencks. He said: "With the Jencks Foundation we continue the intellectual breadth, the sense of inquiry, humour and curiosity which Charles Jencks embodied. In our programme we hope to maintain his particular and often eccentric cocktail of interests and passions to inspire future generations to think about architecture, science, the cosmos and our place in it."
Also on the steering group is Catherine Ince, Richard Calvocoressi, Madelon Vriesendorp, and the foundation's director Lily Jencks, daughter of Maggie and Charles. Art historian Eszter Steierhoffer is the foundation's artistic director and curator of the first display of archival material.
Cosmic House
The foundation announced two residency programmes. The London-based Polish artist Marysia Lewandowska has been appointed to the first and will delve into and produce work inspired by the archives.
The second residency will be an open call to artists and designers to engage diverse communities – locally and internationally – and to invent new formats of "hosting" that encourage a meeting of minds around post-modern cultures or cosmic themes from the Jencks archive.
Meanwhile, this year's RIBA Charles Jencks Award winner, the Indian architect Anupama Kundoo, will be presented with the award on Tuesday 2 November at 6.30pm after which she will deliver a lecture and be interviewed by a critic in collaboration with the New Architecture Writers program, with questions from an online audience. Tickets are available here.