Volumetric modular developer gets green light from Mayor to build 32-storey scheme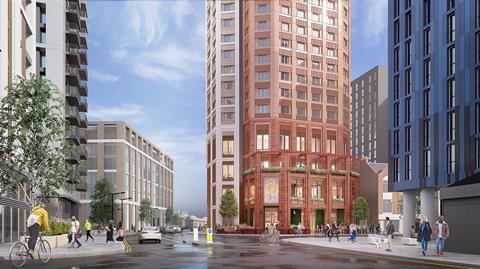 Volumetric modular housebuilder Tide Construction has been given the green light to build a 32-storey scheme in west London designed by HTA Design.
Tide, working with its contractor Vision, has been given full planning permission by the Greater London Authority to demolish the Castle pub near Acton tube station and build a 462 home co-living scheme.
The scheme will consist of two towers containing studio apartments along with 16,000sq ft of communal spaces, including co-working spaces, dining areas, a library, gym and a cinema.
Tide said the scheme is intended to be an "exemplar" scheme for modular co-living developments.
Tide has a pipeline of 3,500 homes under construction. It last year won permission for a number of schemes including a 48-storey student accommodation tower in Canary Wharf, which will join a pair of buildings 38 and 44 storeys in height completed by Tide in Croydon in 2021 as the largest modular towers in the world.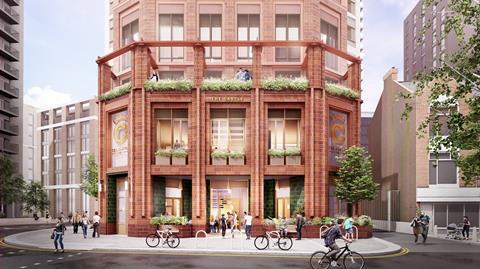 Christy Hayes, chief executive of Tide, said: "The Castle is another step forward for Tide in demonstrating how volumetric construction can deliver the housing London needs in a safe, sustainable, and efficient way."
The scheme was approved by Ealing Council last year but automatically referred to the GLA as it was more than 30m in height.
The approval comes amid renewed concern over the modular market, following L&G Modular's decision last week to close its timber-frame modular seven years after setting it up.