Heads of schools talk to Jim Dunton about the challenges, innovations – and what the future might look like
In the space of less than a term, covid-19 has forced architecture schools to abandon face-to-face learning and move to a world in which online collaboration is the only safe form of group study.
While the end of traditional classes earlier this month was accompanied by much fanfare about the digital alternatives, schools are still at a very early stage of working out the transition.
Building Design talked to leaders at several institutions about the opportunities and challenges ahead and found a uniform commitment to making things work, coupled with genuine concerns for student welfare – both in terms of their wellbeing and making sure students get the education they paid for.
The Architectural Association switched to online study two weeks ago, and is currently "figuring out" details related to assessment for its students, according to director Eva Franch i Gilabert.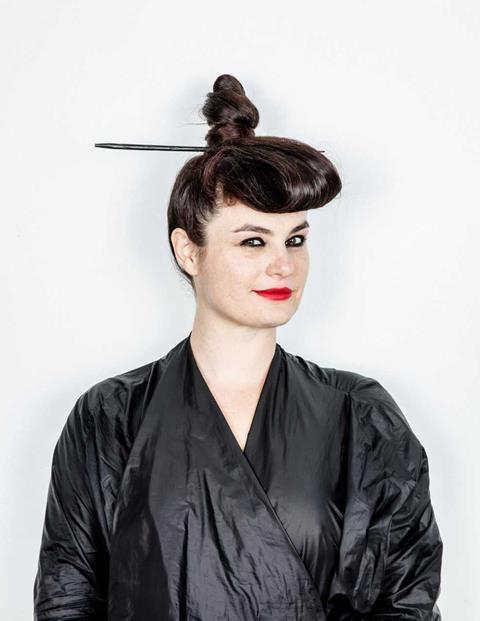 But how and when to do project reviews is a small subset of the varied challenges the institution and its 800-plus students from more than 80 countries are facing. At present, students who are currently overseas are not necessarily being advised to return to the UK.
"In the next few months different students are going to find themselves in very difficult circumstances: some may not be able to leave their home country; some may be sick; some may not be able to re-enter the UK for other reasons," Franch said.
"So we're going to launch a series of virtual local forums that are city-based and will bring alumni, present students and others together.
"We're going to develop a series of resources for them in a way that allows them to build a human and intellectual network.
"We've got 7,000 alumni around the world, some of whom are architects. Students will be able to still be connected, to engage with other people and to share advice and solutions.
"It's imperative at this time that we understand the human dimension of what we're going through. This is about doing the AA in a different way."
Franch said the first of the forums – which will include London, Beijing, Moscow, Istanbul and Seoul – would go live by this weekend.
"It's going to be incredibly challenging for all of us, but it's also incredibly rewarding to feel that there are a lot of things that need to be done differently.
"We try to produce students that produce opportunities for themselves. Every single course is an opportunity for reinvention."
At Central Saint Martins (CSM), Alex Warnock-Smith, programme director for spatial practices, said the college was looking to maximise the use of its existing forums to make sure its students still got to participate in the creative communities it is known for.
"One of the things we've been thinking about is how we can continue to provide culture and community facilities online," he said.
CSM has masters courses that have always been online-only, but the college is keen not to apply exactly the same model to the emergency-online versions of its other courses.
But this means there is a lot of in-house knowledge relating to the delivery of online learning being directed to the forced shift online, said Warnock-Smith.
"Lots of students will be in different time-zones and one of the challenges will be to make sure that there's regular delivery of online teaching that people can access live – as well as in other forms," he said.
Warnock-Smith is convinced the experience of living through the current pandemic will manifest itself in students' work – although he thinks the first examples are likely to be in the graphics and fashion departments, rather than his, which has roughly 400 students.
At Sheffield School of Architecture, director of learning and teaching Aidan Hoggard said staff are confident students will be able to cover all aspects of their courses remotely, so long as they have a computer and wifi connection.
The school, which has around 600 architecture students at levels from undergraduate to PhD, is continuing with tutorials over the Easter break as a way to ensure students retain their pace of study through a hugely distracting time.
"We've got an important role in keeping our students occupied and supported," Hoggard says.
"We're using Google products – Hangouts and Google Jamboard: It's like a virtual scrapbook and it's really brilliant."
"In tutorials, both the student and tutor can draw ideas into that Jamboard."
Hoggard said that as a recent emergency measure, every member of staff had been bought an iPad and pencil.
"We feel we can do everything remotely," he says. "We've been doing a lot of online teaching in previous years."
He adds that while students will have to be more creative with the materials they use for their model making when they cannot rely on the school's facilities, other aspects of putting together their final portfolios will be fundamentally unchanged – save for reviews taking place online.
Lorraine Farrelly, head of architecture at the University of Reading and chair of Schosa, the heads of architecture schools network, said students who now had no alternative than to work remotely faced a number of challenges.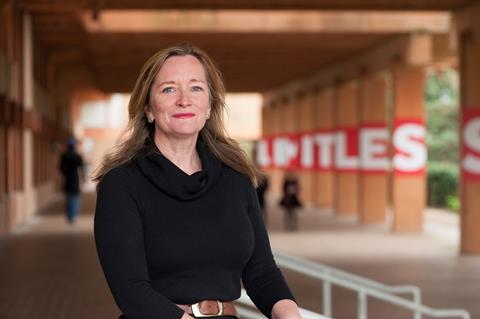 "We are trying to get access to software for our students as much of this was on campus," she notes.
"Not all our students have access to high-speed broadband or specialist computers, which we are aware is a challenge."
Such issues are not limited to students, but are also a problem for some architects finding themselves in a situation where working from home has suddenly become the norm – and often in the student-like environment of a shared flat.
Some commentators also note that architecture students trying to study online from their home countries can face additional burdens of online restrictions as well as wifi and software problems.
Student welfare is architecture schools' primary concern, and international students – whether in the UK or in their home countries – have more issues on their plates.
One commentator observed that some students from their school were quarantined for 14 days when they returned to their home country, during which time they were unable to keep up with their studies.
Reading's Farrelly says other concerns for architecture students inclulde year-out work placements – and the need for part III students to have the necessary experience to qualify.
Central Saint Martins' Warnock-Smith acknowledges the concerns. He said the college had sought to rearrange work placements that had been due to take place next term.
Peter Rees, the City of London's former chief planning officer, is now professor of places and city planning at the Bartlett School of Planning. He sees the shift to online-based study as just a stopgap measure to prevent students' academic lives being placed on hold.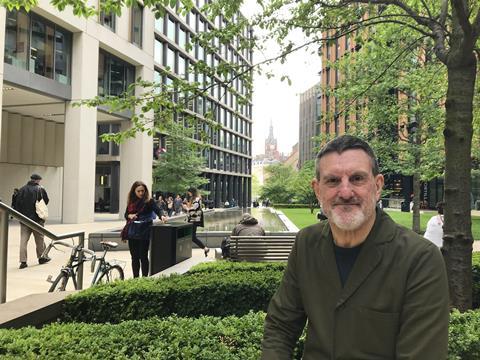 "I can't claim that teaching over the next two terms will be quite as much of an experience as we would like," he said.
Rees said that disruption to his MSc in urban design and city planning, in which he teaches the "design and real estate" module, would have been greater if the covid-19 lockdown had happened at the beginning of the year, when visits to developers and architects, and walking tours, took place.
However he says FaceTime or Skype tutorials are less of a problem for students focused on dissertation work.
Along with Franch and Warnock-Smith he believes the coronavirus crisis will inspire something in students – however grim the circumstances.
"When I was a student at the Bartlett, the 'unexpected' seemed to be part of the design process," he said.
"Here's a crisis. How do we respond; how do we adapt life? In a way, it's the sort of challenge that we need to have in front of architecture and planning students."