Christopher Wren's second-tallest church is 'saved' but south-London RIBA Gold Medal-winner joins the imperilled
A purple-brick 1930s church in south-east London and two 19th-century prefabricated lighthouses in Essex are among 247 buildings added to Historic England's Heritage at Risk Register 2019.
The watchdog said the just-published list had a total of 5,073 entries – around 87 fewer than in 2018, because some 310 structures were removed over the past 12 months because they had been "saved" from disrepair.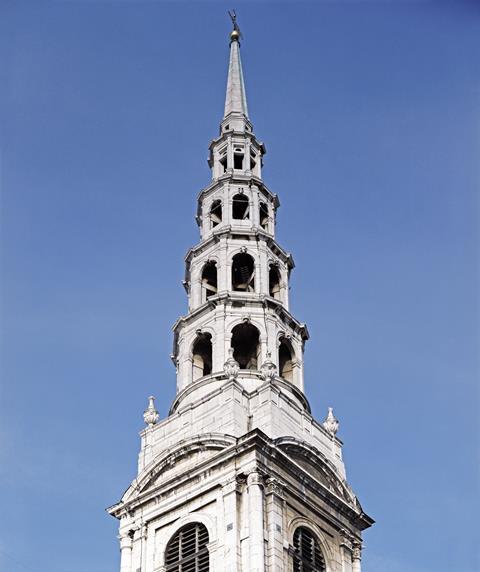 About 30% of the current entries are listed buildings or structural scheduled monuments, and some 913 are places of worship.
They include the Church of St Saviour's, in Eltham, south-east London, which was designed by Nugent Francis Cachemaille-Day and earned the architect the 1933 RIBA Gold Medal, according to Historic England.
It said the vast church had been added to the register because of rainwater damage, problems with its concrete roof and deteriorating windows.
Meanwhile, the Dovercourt Lighthouses and Causeway at Harwich have been included on the list because the fabric of the structures is deteriorating. Historic England said the pair of lighthouses, set 200m apart, used "numerous technological advances" in terms of the materials and methods required for such an exposed location.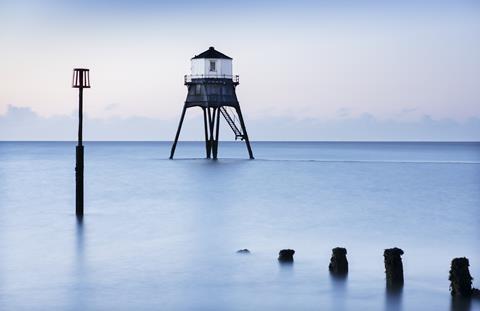 They included an early use of screw foundations, which were driven into soft ground to provide solid foundations for the legs of the lighthouses in the deep-water harbour.
Other inclusions on the list include Highbury Hall in Birmingham, the gothic former family home of municipal reformer Joseph Chamberlain; Leeds Grand Quarter; and Leas Lift in Folkestone.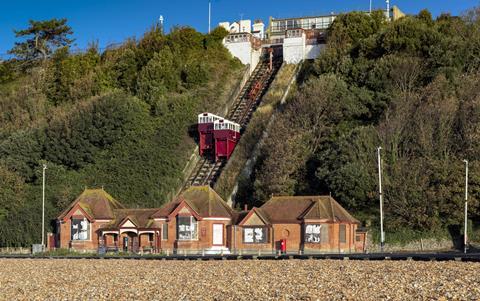 Notable buildings removed from the list for positive reasons include Christopher Wren's grade I-listed St Bride's Church off Fleet Street (pictured above) and the grade II*-listed Moseley School of Art in Birmingham.
Historic England chief executive Duncan Wilson said the annual snapshot showed both the magnitude of the challenge facing the nation in terms of looking after its heritage – but also what could be achieved.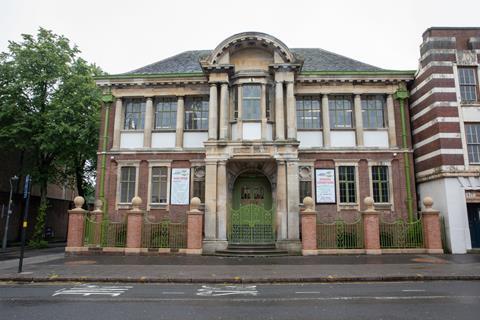 "There are buildings still on the Heritage at Risk Register that can be rescued and can be brought back to beneficial use and generate an income, contributing to the local community and economy. These are the homes, shops, offices and cultural places of the future," he said.
"Historic England's experience shows that with the right partners, imaginative thinking and robust business planning, we can be confident in finding creative solutions for these complex sites."