£18.5m development will feature 68 flats
Tower Hamlets council has given the go-ahead for a 100% affordable housing scheme designed by Henley Halebrown.
The £18.5m project in Bow, east London, will deliver 62 homes ranging from one to four bedrooms across two buildings of six and eight storeys respectively.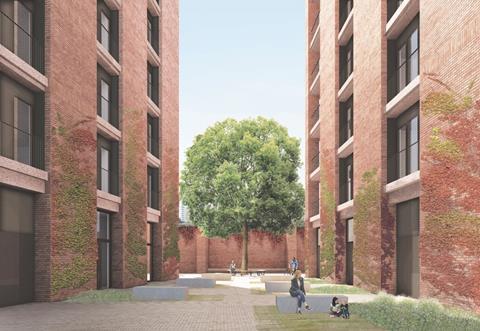 The Arnold Road development, beside a railway viaduct and on the edge of two conservation areas, will also feature 400sq m of commercial space.
The architect said the scheme was part of a wider commission from Tower Hamlets to assess a long-term programme of housing stock regeneration across the borough, which would look to make use of infill sites.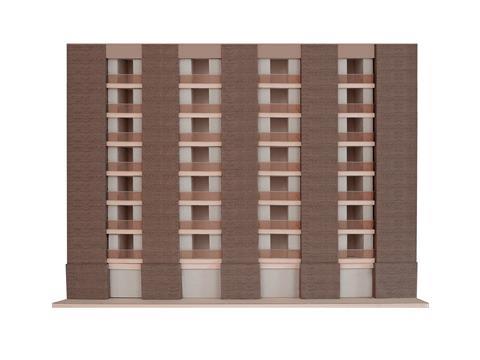 Simon Henley, co-founder of Henley Halebrown, said: "All 62 apartments are planned around a terrace, like a courtyard house. This outdoor room establishes a real parity between inside and outside space which is difficult to achieve without a house and garden and a very rare commodity in multi-storey 'mass' housing."