Project sees major redevelopment of 1970s studio and workshop space
Haworth Tompkins has unveiled a comprehensive upgrade of Kingston University's Knights Park campus, delivering new state-of-the-art workshops and studio space.
The practice's proposals for the Kingston School of Art included redeveloping the existing 1970s Mill Street Building and the internal refurbishment of the 1930s Quadrangle – which represent a combined 10,000sq m of creative space.
Haworth Tompkins said that while the factory-like Mill Street Building suffered from ad hoc modifications that led to poor legibility and underused spaces, its raw brick, steel and concrete shell had been in good condition and was cleaned and repaired.
The school now features 21st-century workshop facilities for ceramics, photography, film production, woodwork, metalwork, plaster, printmaking, letterpress and digital.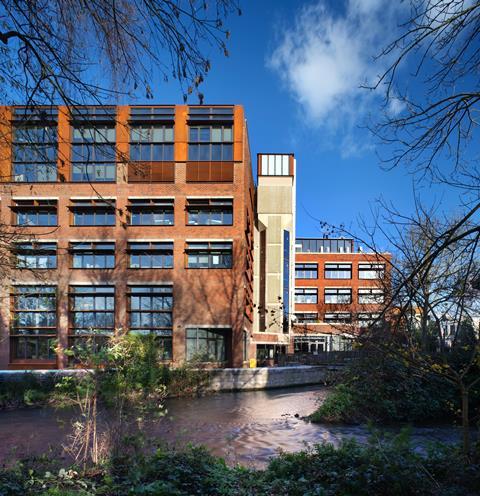 Haworth Tompkins said it had repurposed redundant plant and the existing lift and stair cores, unlocking previously inaccessible spaces for use as design studios and improving the efficiency of the building. Sloped glazing has been introduced to previously blank areas of the north façade.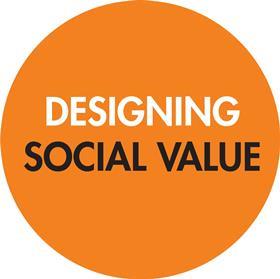 It said sculptural weathering steel window surrounds to the building's south offered solar shading and provided a warm patina that complemented the red and orange tones of the retained brickwork, while expanses of previously unused flat roofs had been greened and opened up to staff and students.
Associate director Dan Tassell said reusing the Mill Street Building had helped to keep the equivalent of around 1.5m kg of embodied CO2 "locked-up" compared with building a new structure.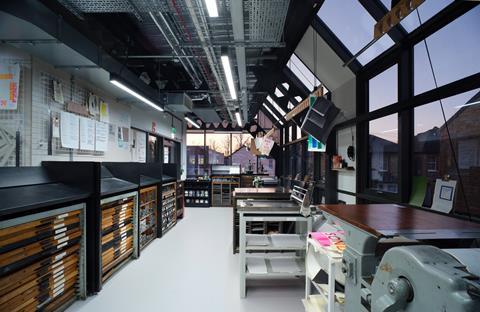 "Instead of major demolition we opted for a programme of adaptive re-use wherever possible, identifying and working with the best characteristics of the existing site, while replanning and retooling areas that required improvement," he said.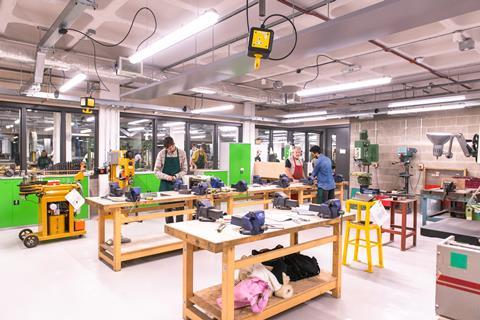 "This allowed us to deliver major upgrades to the functionality, legibility and environmental performance of the building, without losing the worn-in character that complements the creative functions housed within."
The Quadrangle Building was repurposed to provide space for the School of Art's fashion department.
Groundwork for the whole project dated back to a 2016 masterplan to guide the spatial reorganisation of the campus, at Kingston-upon-Thames in south-west London.