Twenty-two strong project list features three Cottrell & Vermeulen schemes including shrine at Beatle's Hare Krishna centre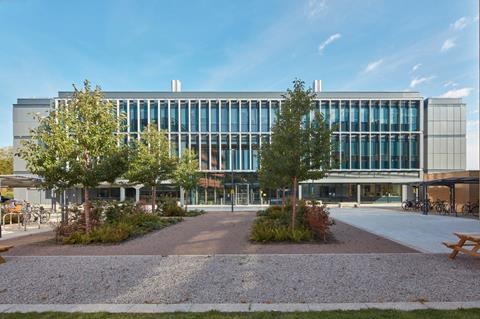 Cambridge University's new civil engineering building by Grimshaw Architects and RHP, Niall McLaughlin Architects' Magdalene College Library and a dRMM primary school in St Neots all feature on the just-released RIBA East Awards 2022 shortlist.
The regional awards – a crucial first rung of the ladder to the 2022 Stirling Prize shortlist – also feature Allies & Morrison's Cranmer Road Passivhaus student housing in Cambridge and a Hawkins Brown-designed GP surgery in Hertfordshire.
Cottrell & Vermeulen Architecture secures three entries on the list: a temple at the mock-Tudor Hertfordshire manor house donated to the Hare Krishna movement by Beatle George Harrison; a prep school in Brentwood, Essex; and new student housing for Churchill College, Cambridge.
Mole Architects notched up two shortlist entires for its residential projects Friars, in St Ives, and 1704_Wudhus.
RIBA East regional director Louise Todd said the shortlisted schemes, the smallest of which is a copper-clad house extension by Butcher Bayley Architects, underscored the "determination and design skill" of all the practices involved.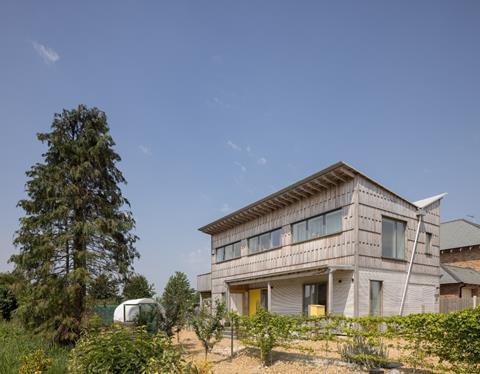 "Given the challenges of the past two years, we were thrilled to see a significant number of entries to the RIBA East Awards this year," she said.
"They also show the enormous value that architects bring to these projects and how their expertise can be used to create better spaces for people to live, work and experience."
All shortlisted projects – see the full list below – will be assessed by a regional jury, and the winning schemes will be announced later in the spring.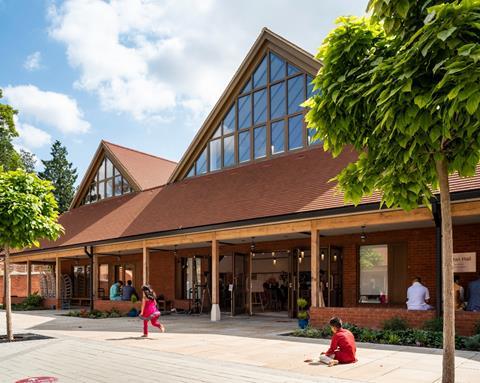 Full shortlist: RIBA East Awards 2022
1704_Wudhus, Cambridgeshire, by Mole Architects
36 Storey's Way, Churchill College, Cambridge, by Cottrell & Vermeulen Architecture
Civil Engineering Building, Cambridge, by Grimshaw and RHP
Copper House, Cambridge, by Butcher Bayley Architects
Cranmer Road, Cambridge, by Allies & Morrison
Ely Museum, by HAT Projects
Friars, St Ives, by Mole Architects
Magdalene College Library, Cambridge, by Niall McLaughlin Architects
Prospect House, Cambridgeshire, by Ellis Miller & Partners
Sun Slice House, Cambridgeshire, by Neil Dusheiko Architects
Wintringham Primary Academy, St Neots, by dRMM Architects
Brentwood Preparatory School by Cottrell & Vermeulen Architecture
Central Surgery, Sawbridgeworth, by Hawkins Brown
Criss Cross House, Hertfordshire, by Ashton Porter Architects
Shree Krishna Haveli at Bhaktivedanta Manor, Aldenham, Hertfordshire by Cottrell & Vermeulen Architecture
BlueSky Barn, Norfolk, by 31/44 Architects and Taylor Made Space
Studio Nencini, Norwich, by Alder Brisco (now Brisco Loran and James Alder Architect)
Aldeburgh House, Suffolk, by David Walker Architects
Carlton Marshes Visitor Centre, Lowestoft, by Cowper Griffith Architects
NW2 Participation Building and Theatre Square, Ipswich, by WGP Architects
Stone Cottage, Suffolk, by Haysom Ward Miller Architects
Sutton Hoo, Woodbridge, Suffolk by Nissen Richards Studio