Stallan-Brand, Loader Monteith and Konishi Gaffney projects all among the winners
The Royal Incorporation of Architects in Scotland has named a new secondary school that places students' mental health and well-being at the heart of its design and the restoration of an iconic Modernist house among the eight winners of RIAS Awards for 2022.
Judges said Stallan-Brand Architecture & Design's Jedburgh Grammar Campus had consciously sought to dismantle the notion that "nurture" is confined to early-years education. They said the practice's design "swerved" the empathetic cut-off for secondary education.
In the process, they said the campus created flexible spaces that allow students to take ownership of their space, and offer a variety of places for students to learn, present, socialise, make and retreat instead of "generic" classrooms.
Loader Monteith's restoration of the Category A-listed Modernist house High Sunderland, designed by Peter Womersley and completed in 1957, is also saluted.
The Galashiels building's future was in jeopardy following a 2017 fire, but new owners Juliet Kinchin and Paul Stirton commissioned Loader Monteith to undertake an "extraordinarily careful and skilful" restoration.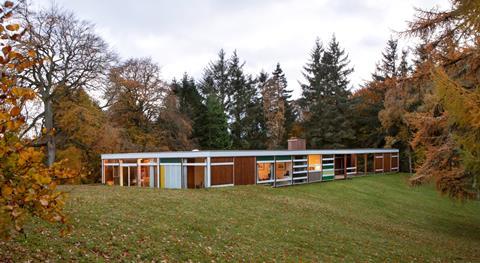 Judges said the result combined a "forensic approach" to building conservation and reuse with improvements to High Sunderland's energy performance.
Other projects progressing from the awards shortlist announced in March to full-blown winner status include the Lockerbie Sawmill offices-and-visitor-centre project by Konishi Gaffney and Paper Igloo's Ostro Passivhaus at Kippen. (See below for full list of winners.)
Award winners form the longlist for the RIAS Andrew Doolan Best Building in Scotland Award, which will be announced in November. All projects are also eligible for RIBA National Awards.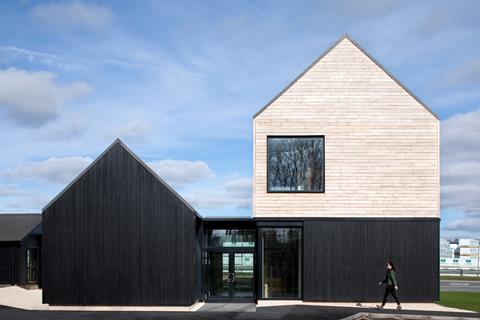 Last year's Doolan Award was won by Hoskins Architects' upgrade and extension of Aberdeen Art Gallery, beating rival shortlist candidates including Reiach and Hall's Sport Scotland National Sports Training Centre at Inverclyde.
RIAS president Christina Gaiger said she and her fellow judges had been impressed and inspired by the breadth of exceptional projects receiving awards.
"This year's awards demonstrate that you can find outstanding Scottish architecture pretty much anywhere – from city centres to some of the most remote spots in the country," she said.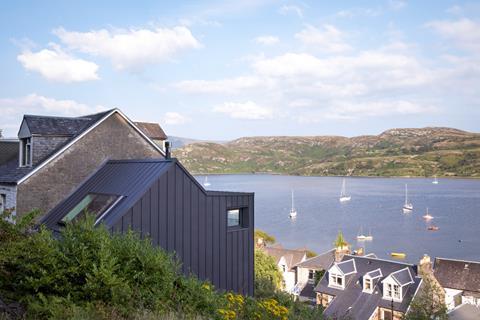 "The awards also demonstrate the resilience of our profession – whether that is a house built by hand over many years or projects delivered during the tough times of the pandemic.
"This year's awards show how Scottish architects are rising up to today's challenges – from the climate emergency to the nation's mental health – and prove the fundamental role that architecture plays in society."
The jury for the 2022 awards was Gaiger, Denizen Works founder Murray Kerr, Wasps Studios CEO Audrey Carlin, and former head of awards at RIBA Tony Chapman.
RIAS Awards 2022 winners
:: Forth Valley Campus, Falkirk, Reiach and Hall
:: Havenfield Mews, Edinburgh, Sonia Browse Architects
:: High Sunderland, Galashiels, Loader Monteith Architects
:: Jedburgh Grammar Campus, Jedburgh, Stallan-Brand
:: Lockerbie Sawmill, Lockerbie, Konishi Gaffney Architects
:: Ostro Passivhaus, Kippen, Paper Igloo Ltd
:: Quarry Studios, Ballater, Moxon
:: The Den, Glasgow, Technique Architecture and Design Ltd