Moore-Bick and QC also caught by over-70s isolation advice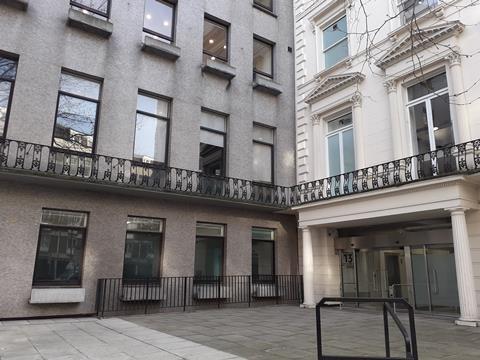 The Grenfell Tower Inquiry has been suspended for the foreseeable future after the prime minister tightened restrictions on social distancing.
In a press conference this evening, Boris Johnson said the time had come for people to avoid non-essential contact with others. This meant working from home where possible and avoiding pubs, clubs, theatres and non-essential travel.
He also told the over-70s, pregnant women and people with underlying health conditions to self-isolate until further notice.
Shortly after Johnson stopped speaking, the Grenfell Tower Inquiry communication team issued a statement saying: "In light of the prime minister's announcement, there will be no hearings until further notice. A message from the chairman will follow."
Today's hearing finished at about 5pm, with Cate Cooney, who works for fire consultant Exova, wrapping up her evidence. Other current and past Exova staff had been scheduled to take the stand later in the week.
This morning the inquiry chairman, Michael Moore-Bick, announced that specialist panel member Thouria Istephan, a Foster & Partners staffer, was self-isolating after being taken ill with Covid-19-like symptoms.
He also outlined the options they were already considering at that point. These included continuing the hearings but banning non-essential people from attending. He also pointed out that he and inquiry barrister Michael Mansfield QC would fall foul of what was then an expected restriction – now implemented – on over-70s leaving their homes.
The inquiry has already suffered postponements: one right at the start while the attorney general considered an application from individuals who worked on the refurbishment seeking "protection from self-incrimination"; and two, much shorter delays, when Studio E architect Bruce Sounes was taken ill.