Council votes in favour of 16-storey proposals at Nine Elms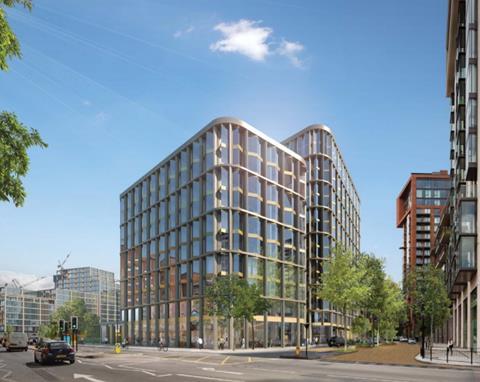 Squire and Partners has been given the green light for a 600-room hotel neighbouring the US embassy in Nine Elms.
Wandsworth council voted nine to one for the proposals for hotel developer Dominvs Group last month, with the scheme now heading to the Greater London Authority for sign-off.
Consisting of two 10- and 16-storey blocks, it will be located on the western edge of the Embassy Gardens site directly opposite Kieran Timberlake's embassy building with views across the river.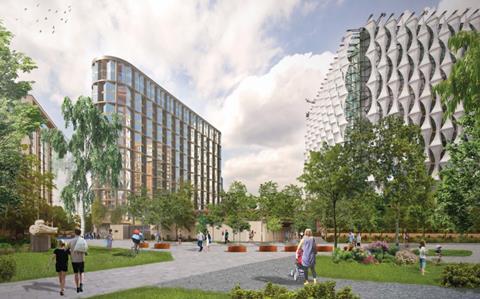 Planning officers requested that the designs be deferential to the embassy in both height and facade design.
Original plans lodged in July 2020 for a building 7.5m lower than the embassy were scaled down by three storeys and resubmitted in February this year with the current proposals now 16.5m lower.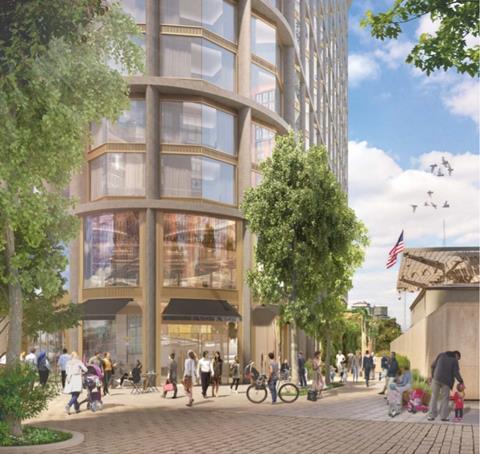 The rest of the Embassy Gardens site is being developed in phases by Ballymore. The development is home to a glass-floored swimming pool opened in May which links two buildings and is suspended 35m above the ground.
Last month, Squire and Partners unveiled an 11-storey residential block in King's Cross featuring a pair of three-storey luxury penthouses.