Two blocks to be built next to Slough Crossrail station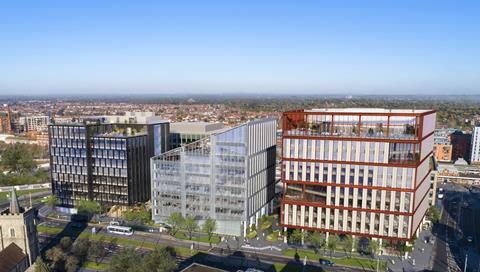 Sheppard Robson has been given the green light for two office buildings in Slough which the practice claims will be among the most sustainable and technologically advanced buildings in the Thames Valley.
Approval was granted subject to a section 106 agreement last week for No 1 and No 3 The Future Works. They are being built for developer U&I and investment firm Ashby Capital.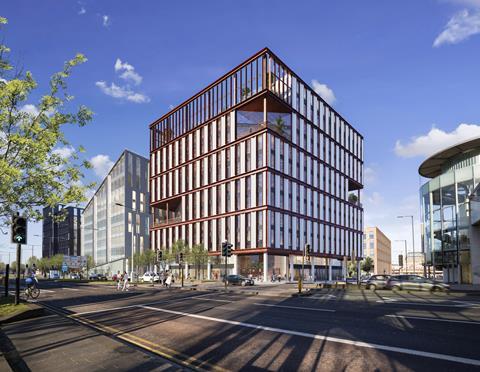 The two buildings are set to provide 260,000sq ft of commercial space next to the town's Crossrail station, with No 1 consisting of 170,000sq ft of office and retail space across 12 storeys and No 3 containing 92,000sq ft of office space.
The practice said that the all-electric developments, which feature photovoltaic panels, rainwater harvesting and electric vehicle charging, will achieve a 40% reduction in annual carbon emissions compared to a building of the same size built in the 2000s.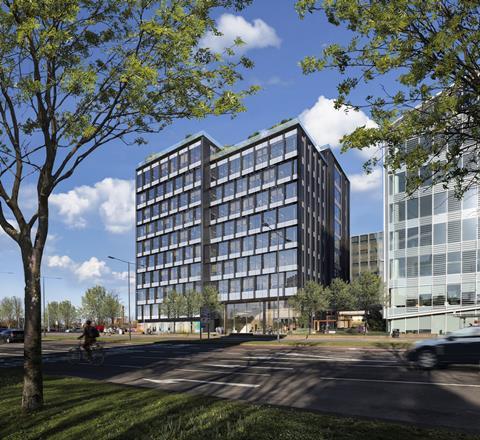 The buildings will sit either side of the development's existing No 2 building, which was also designed by Sheppard Robson. The three are part of the Berkshire town's wider £450m Heart of Slough regeneration project.
The practice was given the go-ahead for a 281-home residential scheme in London in December last year linked to the nearby Alexandra Palace by a tunnel beneath the railway tracks.