Dublin practice named 2020 recipient of UK's highest honour for architecture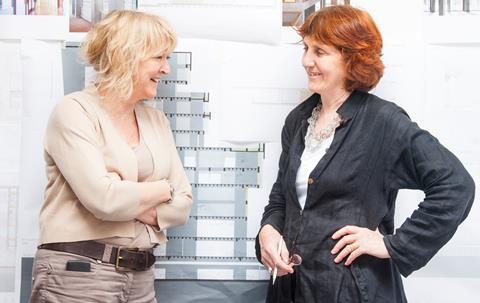 RIBA has named Dublin-based Grafton Architects as the recipients of the 2020 Royal Gold Medal, in recognition of the practice's significant influence on the profession's advancement.
Grafton founders Yvonne Farrell and Shelley McNamara follow in the footsteps of 2019 winner Nicholas Grimshaw in being granted the UK's highest honour for architecture. Earlier recipients include Neave Brown, Zaha Hadid, Norman Foster, Le Corbusier, Frank Lloyd Wright and original 1848 laureate Charles Robert Cockerell.
RIBA president Alan Jones said Grafton Architects' directors had taught and lectured at some of the world's most celebrated universities, and had exhibited their work and curated exhibitions globally – including last year's Venice Architecture Biennale.
"The scale and scope of Grafton Architects' influence is extraordinary," Jones said.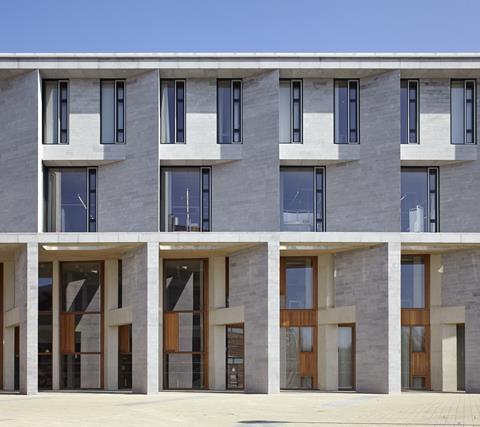 "Their extensive talent and generosity of spirit are an inspiration, not only to me and my fellow architects but to all those who have had the pleasure of engaging directly with them and their work.
"The breadth and quality of supporters for their Royal Gold Medal nomination was a roll call of significant names from the worlds of academia, arts and architecture, major clients and renowned architects.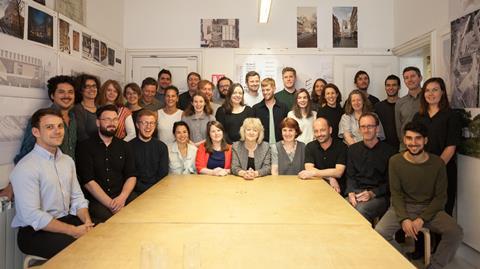 "Grafton Architects are impressive role models. Their work, philosophy and ambition are of profound importance, not just in their home country and the UK but across the globe. They show us all how architecture, practised humbly and humanely, can make the world a better place."
A joint statement from Farrell and McNamara said the medal award was a "very special and happy moment" in their lives and that the honour should be shared by all the clients, design teams, contractors and colleagues – past and present – who had worked together to translate ideas into reality.
"Like architects around the world, everyone in Grafton Architects works hard to give each project the attention needed to hopefully enrich people's lives," they said.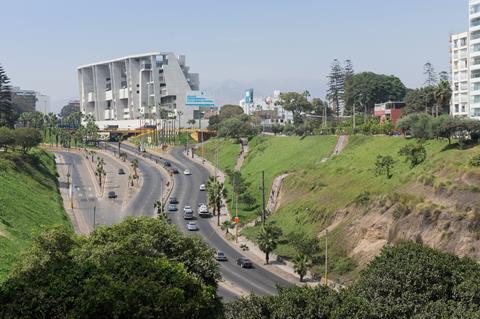 "For us, architecture is an optimistic profession, with the opportunity to anticipate future realities. It is of the highest cultural importance because it is the built enclosure of human lives. It translates people's needs and dreams into built form, into the silent language of space."
Named after the famous Dublin street on which it was founded, Grafton Architects was set up by Farrell and McNamara in 1978 and subsequently joined by directors Gerard Carty and Philippe O'Sullivan.
Widely recognised for its exemplary education buildings, many commissioned via international competitions, Grafton was shortlisted for the Stirling Prize for its University of Limerick Medical School in 2013.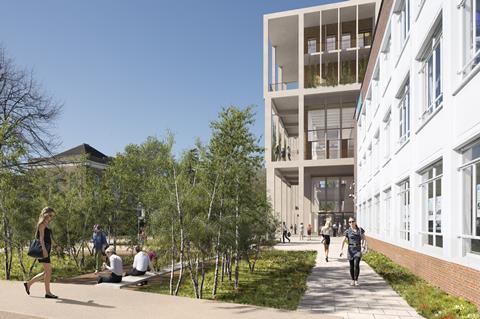 In 2016 the practice won the inaugural RIBA International Prize for its bold new "vertical campus" building for Lima's specialist engineering university – UTEC – in Peru.
Grafton is currently working on The Marshall Building for the London School of Economics; the Town House building for Kingston University London; the School of Economics for the University Toulouse 1 Capitole; and the Institute Mines Telecom University Building in Paris Saclay.
In the Republic of Ireland it is working on the City Library & Parnell Square Cultural Quarter project in Dublin, with Shaffery Architects; and the new headquarters for the Electricity Supply Board in Dublin, with O'Mahony Pike Architects.