Landmark report recommends bringing all construction materials on market into scope of new regulator
The government has published Paul Morrell's long-awaited review into the testing regime for construction products.
Ordered in the wake of shocking evidence heard from material manufacturers at the public inquiry into the Grenfell fire, the report recommends a series of sweeping reforms aiming to ensure products used on buildings are safe.
Morrell, who was the government's first chief construction advisor under Gordon Brown and David Cameron, has co-chaired the 174-page review with construction legal expert Anneliese Day KC.
It provides advice on how the new National Regulator for Construction Products (CPR), which will be based in the Office for Product Safety and Standards (OPSS) within the Department for Business and Trade, can operate effectively.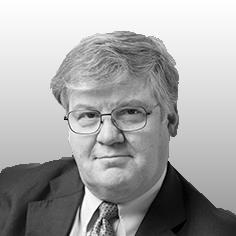 Under the proposals, all construction products would be brought into the scope of the regulator by virtue of a "general safety requirement". Currently, it is estimated that only a third of all construction products in manufacture are covered by the regulator, leaving around 20,000 to 30,000 products unregulated.
Manufacturers will be required to share all technical documentation and information with the regulator and enforcement authorities, including all marketing information and other communications relating to products.
A breach of any part of this duty would be an offence subject to new sanctions available to the regulator with effective enforcement action being taken.
The report says the new rules should be communicated with "such clarity as to persuade manufacturers and others in the supply chain that breaches of duty will have real consequences".
The report strongly criticises the current enforcement system, which it says appears to have not made a single prosecution since it was enacted in 2011, and carried out only a limited number of investigations.
"Enforcement has been almost totally non-existent, so that bad actors feel that they can bypass the regulations without consequence," the report said. It, added that there is no centralised database of products that might represent a risk.
Revelations uncovered during the Grenfell inquiry included admissions by former staff at insulation manufacturer Celotex that a fire test had been rigged to ensure a combustible product could be used in high-rise buildings. That product, Celotex's RS500, was the primary insulation material used in the cladding system in Grenfell tower.
The inquiry heard that another insulation maker, Kingspan, had been selling its widely used K15 insulation for 15 years using a test report of a different product.
Hearings were also told how the makers of Grenfell's aluminium composite cladding panels, Arconic, had been aware for more than a decade before the 2017 blaze, which killed 72 people, that the product would burn fiercely in the event of a fire.
Judith Hackitt, who authored the landmark 2018 report Building a Safer Future in the wake of the disaster, said Morrell and Day's report marked a "major step forward".
"Paul Morrell and Anneliese Day are to be commended for the thorough way in which they have gone about this complex task. This is an opportunity which must be taken, and with some urgency," she said.
"We must move from a state where: up to two-thirds of products are unregulated, there is lack of clarity around purpose of testing, the fitness for purpose of current standards is questioned and there is no enforcement to implement a process that delivers quality and confidence."
Construction Products Association chief executive Peter Caplehorn said the report should be "required reading" for policy makers and industry leaders, adding that it comes at a critical time for the future of the UK product testing and certification sector and for the wider culture and practices of UK construction.
The Department of Levelling Up, Housing and Communities said it will "carefully consider the recommendations of the Independent Review and we will set out proposals for reforms in due course".
Morrell and Day also looked into the history of the UK regulatory regime and how it had led to the Grenfell fire. They said the outsourcing of regulations to the European Union following the publication of the Construction Products Directive in 1988 had led to a "hollowing out" of expertise in the UK.
They said this had led to an over-reliance on standards and statutory guidance "displacing professional judgement"; with false or unsubstantiated claims for product performance "not being recognised for what they are… with the authorities responsible for both lacking the experience or capacity to hold to account those acting in breach of the regulations."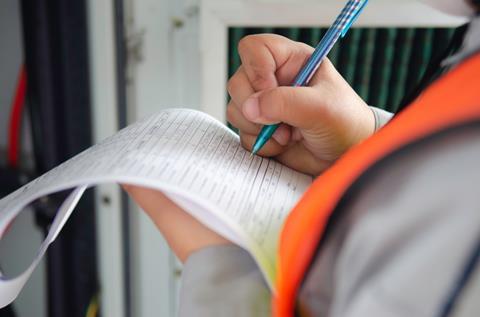 The recommendations include a wholesale simplification of the regulatory assessment process, which currently offers five different routes and up to six steps through the system.
"The CPR assessment process is so complex that few people properly understand it, and there is a concerning disconnect between those involved in the assessment process and those who design and construct buildings," the report says.
"The criteria by which products are directed towards the different levels of this system are also unclear, and sometimes inconsistent.
"This renders the process opaque; and a system that cannot be readily understood is unlikely to be routinely observed and enforced, providing an opportunity for those who may seek to take advantage of a lack of transparency."
The report also suggests there was a lack of understanding between the government and the UK Accreditation Service (UKAS), which regulates testing bodies, over what had gone wrong in the process that led to the Grenfell fire.
Along with Hackitt and Caplehorn, others who have provided expertise to the report include Build UK chief executive Suzannah Nichol, BSI Standards associate director and head of built environment Anthony Burd, Federation of Master Builders chief executive Brian Berry, British Board of Agrement chief executive Hardy Giesler, former Construction Leadership Council co-chair Andy Mitchell, Construction Industry Council chief executive Graham Watts and Civil Engineering Contractors Association chief executive Alasdair Reisner.