Five new hospitals added to list of 40 announced in 2030, although not all will be built by the original 2030 deadline
The government has announced a £20bn relaunch of its promise to build 40 new hospitals by 2030 and outlined its plan to construct many of them with standardised materials.
Confirming the reports first published in Building Design's sister title Building last week, the Department of Health said it will use a modular design approach dubbed 'Hospital 2.0' to finish the New Hospital Programme (NHP) projects 25% faster.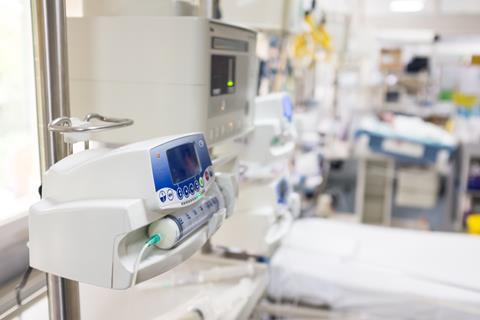 It also announced a major expansion of the programme which will see five further hospitals which contain unsafe lightweight concrete completely rebuilt before 2030.
In a statement today to the House of Commons, health secretary Steve Barclay said the government was committed to eradicating reinforced autoclaved aerated concrete (RAAC), which was widely used up until the 1980s but has now passed its 30-year lifespan.
All seven hospitals built either wholly or substantially with RAAC will be rebuilt, two of them having already been included in the list of 40 hospitals earmarked for redevelopment when the programme was first announced in 2019.
Barclay said he "accepted in full" an independent assessment that found the seven hospitals would not be safe to operate beyond 2030.
They will be part of a group of at least 14 hospitals which will be built using an NHS kit-of-parts in an approach which NHP programme director Saurabh Bhandari said last week will create a "national industry" for standardised components.
Barclay said building hospitals this way "is essential to addressing the pressures of construction inflation and unlocking the additional schemes that are being absorbed as a result of the RAAC announcement".
NHP schemes have been split into four cohorts, with two hospitals in the first cohort having already been completed and a third due to open later this year.
Barclay confirmed that work on 10 schemes in the second cohort is now ready to proceed in line with plans set out by their trusts.
A further two in this cohort which have not yet been approved to proceed will be built using the hospital 2.0 approach, along with all seven hospitals in cohort three once approval for these schemes has been confirmed.
Cohort four consists of 11 hospitals, two of which are among the five new schemes which were built with RAAC.
Barclay admitted that while four of this cohort are on track to be completed by 2030, the remaining seven, which are expected to start within the next two years, will be part of a rolling programme where "not all work will be completed" by 2030.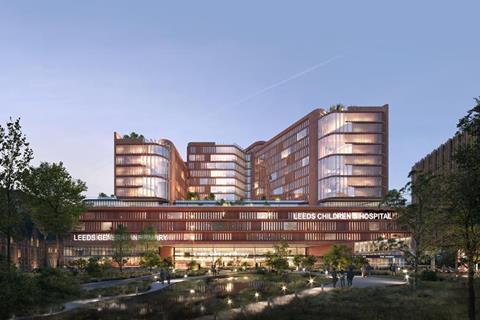 He said the delays to these schemes are a "reflection of the disruption that two years of the covid pandemic has caused as well as the pressure from construction inflation".
NHS Providers, the membership group for NHS trusts in England, welcomed the "long-awaited clarity" on future funding plans provided by Barclay and the government's action to replace unsafe hospitals built with RAAC.
But the group said some trusts already on the programme were "deeply disappointed" that their redevelopment schemes would now not be completed until 2030.
It also criticised the scale of the programme, which received 100 applications from trusts for the last eight places.
"We need a step change in capital investment by the government. Trusts that missed out still need major capital investment to overhaul ageing estates," the organisation said.
"More than £20bn is a major investment from government in hospital infrastructure.
"However, we need to see more detail to work out whether the extra funding is enough to meet trusts' commitments to their communities and patients' expectations. Costs of delayed NHP schemes have spiralled due to inflation."
NHP leaders said last week it will appoint a programme delivery partner (PDP) to oversee the programme and "seed the market" to incentivise mass production of standardised materials for new hospital projects.
"We need to industrialise the way we design, the way we manufacture and assemble the buildings, and for that we need to engage with the market proactively to innovate these strategies," Bhandari told suppliers in a market update.
The PDP is likely to be a consortium of project manager firms, according to NHP bosses, and will be appointed following a call for competition which will be posted in the form of a contract notice on the government's procurement portal by September this year.
Award criteria for the job is currently based on people and behaviours, including a behavioural assessment, delivery approach, transformation approach and social value.
Price criteria will be based on social value, pay rates for the PDP leadership team, overheads and fees.