Post-war Brixton hangout was at the centre of 1990s 'YBA' art movement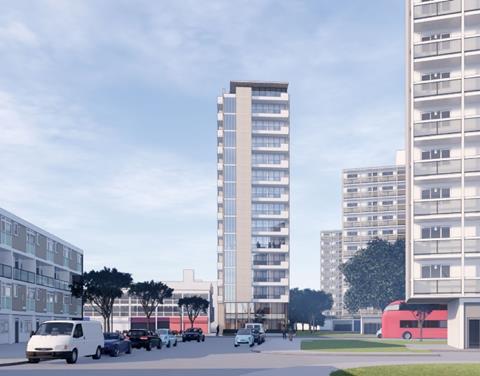 Gensler has been given the green light to demolish a pub in Brixton which was at the centre of the 1990s "Young British Artists" movement and replace it with a 13-storey tower.
The Hero of Switzerland pub on the Loughborough Estate was a favourite haunt of a group of local artists who went on to transform the British art scene.
The YBAs, as they became known, include Damien Hirst, who is now the UK's wealthiest living artist with a net worth of £315m, Sarah Lucas, Rachel Whiteread and Tracey Emin.
The small two-room pub, housed in a brutalist post-war building which replaced an earlier pub of the same name destroyed by bombing during the Second World War, will be demolished to make way for the scheme which was approved by Lambeth council this week.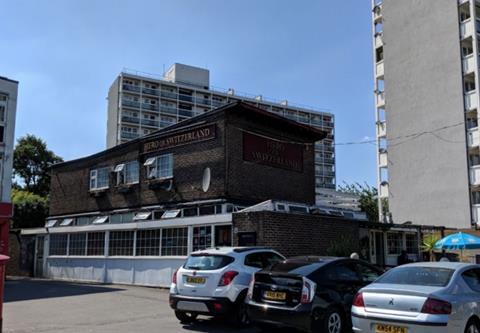 The Campaign for Real Ale said the pub, which retains its original post-war features including a copper bar and a relief mural depicting the story of William Tell, the eponymous hero, has "an historical interior of regional importance".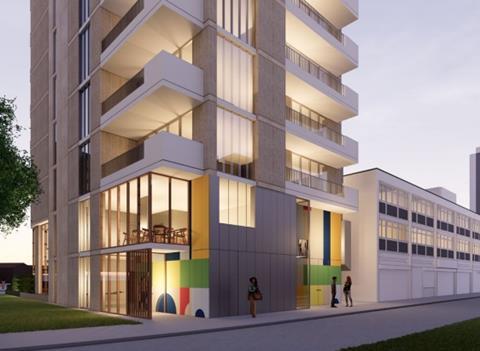 Designed by Gensler for developer UDN Redevelopments, the tower is set to provide 36 homes and will include space for a replacement pub in the basement.
The plans have come under fire from locals, with members of the Loughborough Junction Action Group calling the pub a rare example of a post-war pub contemporary with the Loughborough Estate.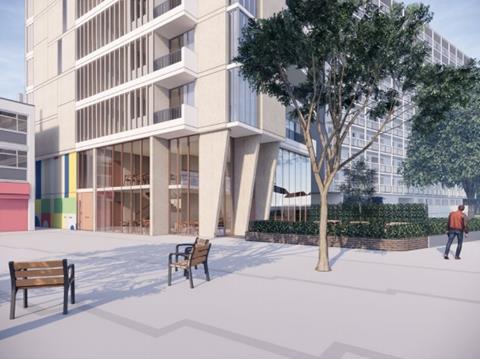 Hirst produced many of his most famous works while living on nearby Minet Road with other members of the YBA movement, including his most well-known work, The Physical Impossibility of Death in the Mind of Someone Living, which consisted of a shark floating in a tank of formaldehyde.
Marcus Harvey, another member of the group, also produced his best-known work, an 11ft tall portrait of Myra Hindley, while living on Minet Road.