Retendering happened after client's change of heart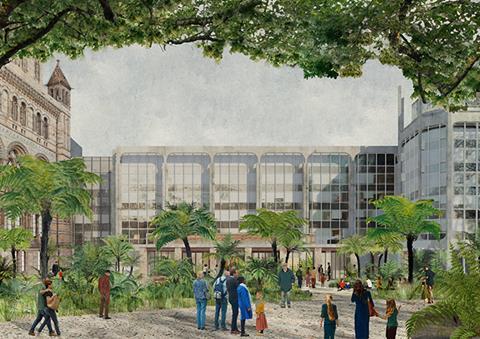 Feilden Fowles has revealed its proposals for a scaled-back revamp of the Natural History Museum's grounds.
The architect, working with J&L Gibbons, replaced Niall McLaughlin on the job after a change of heart – and budget – by the client.
McLaughlin and Kim Wilkie won a competition back in 2014 with proposals that gained planning consent in 2016.
But the South Kensington museum later retendered the project saying a "considerable amount of time had passed since the original competition and substantial changes have been made to the original concept".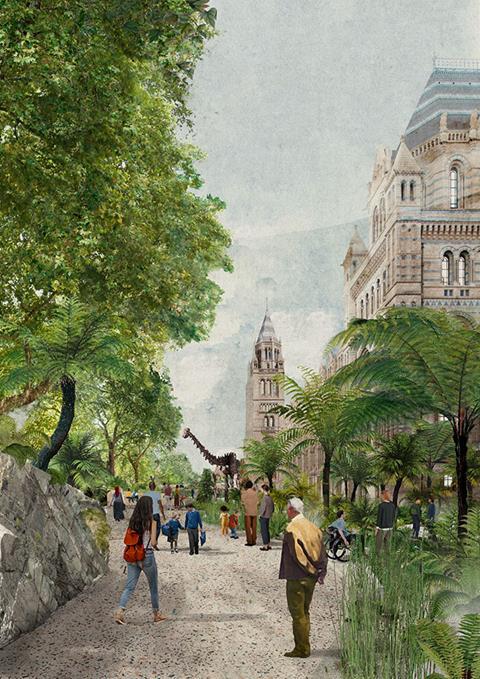 A change of management is also understood to be behind the decision, with a spokeswoman saying: "It was also crucial that any plans reflect the museum's ambitious new strategy, a key element of which is to ensure the best care and conservation for the existing habitats across the gardens".
But the spokeswoman said elements of McLaughlin's design were being retained, "specifically the work on the main entrance to provide step-free access in a way that is sympathetic to our grade I-listed building".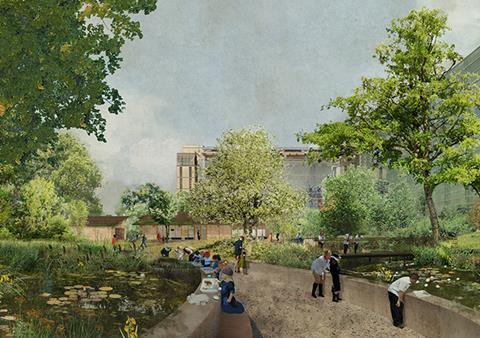 Feilden Fowles' plans, called the Urban Nature Project, focus on increasing biodiversity in the five-acres grounds surrounding Alfred Waterhouse's museum building, as well as making them more accessible.
The proposal includes gardens that create "immersive educational experiences", a variety of habitats, a small building with a café and space for garden storage and plant displays and a new learning and activity centre.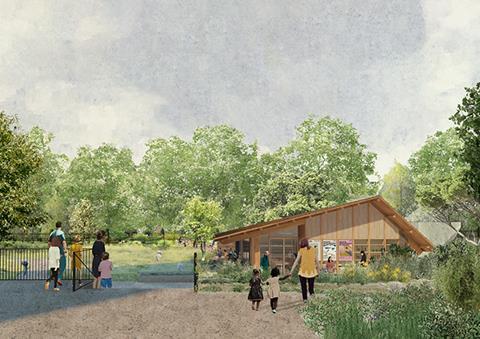 The east-to-west journey through the gardens will lead visitors to the Darwin Courtyard, where a new project space will be created.
Edmund Fowles, a director of Feilden Fowles, said they had enjoyed the challenge of bringing to life a walk through more than 500 million years of the earth's history, from the pre-Cambrian era to the present day.
He hoped the project would convey vital messages about human impact on nature and the role everyone has to play in improving urban bio-diversity.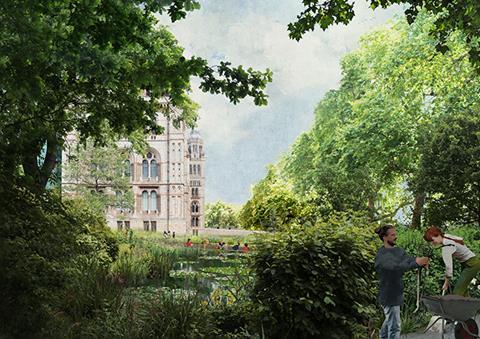 He added: "We are honoured to be working with the Natural History Museum to deliver this nationally significant and timely project that will transform the museum's five-acre gardens in South Kensington, introducing much-needed science, education and visitor facilities.
The former YAYA winner is leading a multidisciplinary design team, including Pentagram, EngineersHRW and Max Fordham.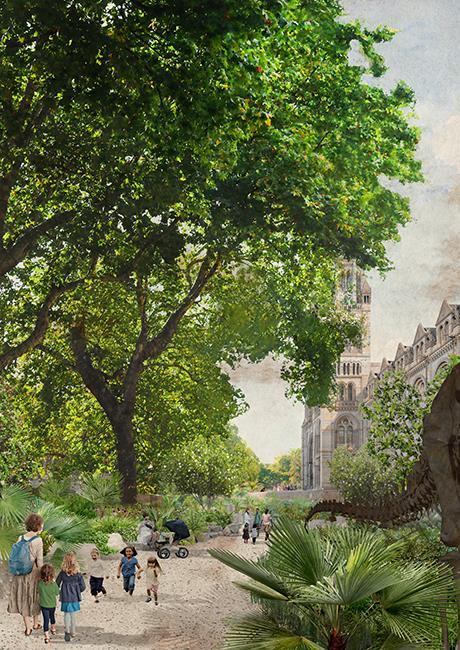 The museum spokeswoman said the design tender submissions were evaluated on six criteria: design excellence, heritage experience, arts and education project portfolio, landscape experience, sustainability and collaborative working and client focus.
She added: "Feilden Fowles demonstrated excellence in all areas and, along with their ethos and approach to sustainability and education, were considered the best design team to help the museum deliver learning, connection and action through the Urban Nature Project."