Third-sector office plans would replace 1930s industrial building with double-sized block
Proposals designed by Foundation Architecture to demolish the Southwark headquarters of a charity and replace it with a stylistically similar double-sized block are set to be approved by planners.
The practice's Loman Street designs would deliver a seven-storey building for the Helen Taylor Thompson Foundation which operates as social economy charity CAN Mezzanine. A stone's throw from Will Alsop's colourful cantilevered Palestra building, it would contain 4,675sq m of new office space.
CAN's current headquarters – which is based in a four-storey light industrial building dating back to the 1930s – has 2,361sq m of office space for use as flexible collaborative workspace aimed at other charity groups.
A report for a meeting of Southwark council's planning committee scheduled to take place on Tuesday said the existing building had "various deficiencies for users" including poor disabled access, a lift too small for wheelchair access, a core that cannot be modified and ageing plant.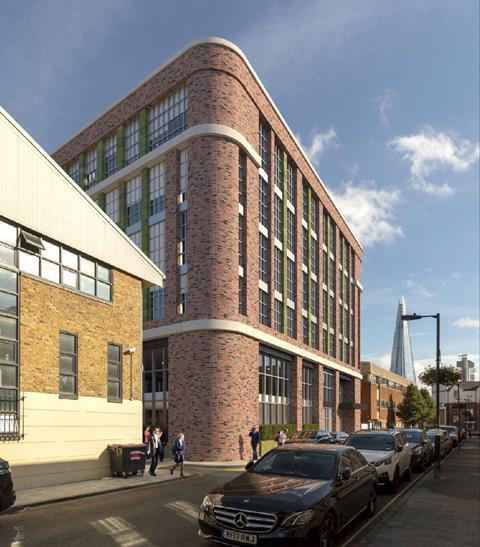 Foundation's proposals for the new building include curved corners similar to the existing structure's up to the fifth floor, with a set back metal-and-glass sixth floor.
Planning officers said that, while the main brick building was higher than its immediate context, it would be in a neighbourhood designated as an opportunity area where intensification was expected, and in which the nearby Blackfriars Crown Court building was a "bulky and somewhat relentless" presence.
"Overall, the design will create a credible warehouse feel that complements the townscape of the area. It is therefore acceptable," they said.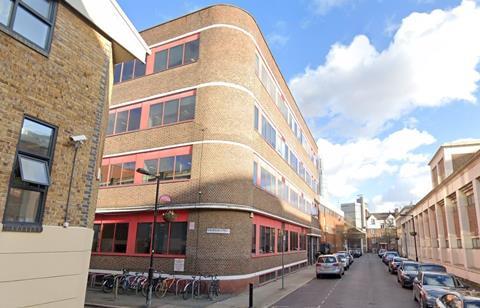 "Bay studies within the design-and-access statement indicate that the building façades will have sufficient depth to create the deep reveals and modelling that will be essential for a convincing façade."
Southwark's planning committee meets at 6.30pm on December 3 to consider the proposals.