Flexible 54-storey Philippines project is a first for practice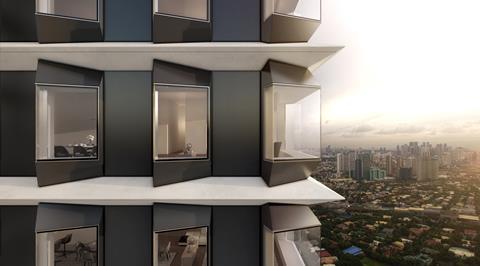 Foster & Partners has announced the start on-site of a 54-storey residential tower in Manila's Makati central business district.
Luke Fox, Fosters' head of studio and project lead said the Estate Makati tower, on Ayala Avenue, was the practice's first Filipino foray and featured a number of innovations designed to maximise flexibility for the luxury homes.
He said the building's apartments were entirely column free, due to the tower's unique core and cantilevered beam design concealed within innovative double slabs. The void between the top and bottom of the slabs carries all services and makes each apartment completely customisable.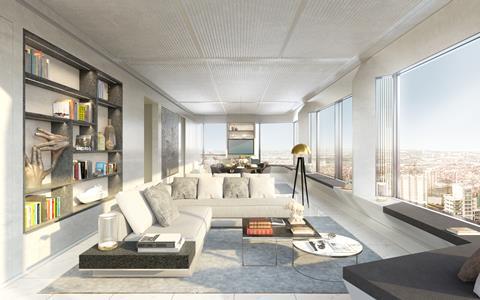 "We have designed a cantilevered, column-free structure to provide flexible loft-like spaces that respond to different needs of the residents," Fox said.
"Set against the backdrop of panoramic views of the city, the entire experience has been designed as a journey – from the moment the residents enter the site through to the flow of spaces in every apartment."
Fosters said each of the building's apartments occupied a single quadrant of each respective floor's cruciform plan, giving 180-degree views of the city and making each home a "true corner unit".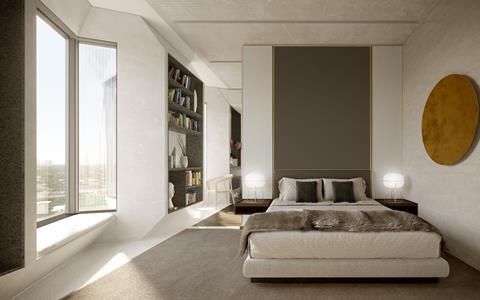 It added that the building's skin was being treated as a "three-dimensional space" that residents could "literally move into" and that bathtubs, desk spaces and day beds could be integrated into the tower's bay windows, which had been designed to protect privacy but let in natural light.
Fosters said the façade design featured deep horizontal fins that would provide shade and allow for natural ventilation, making an essential contribution towards achieving a LEED "gold" rating.
The practice created the tower for SM Development Corporation and Federal Land.