Architect admits it failed to pay 58% of invoices within agreed terms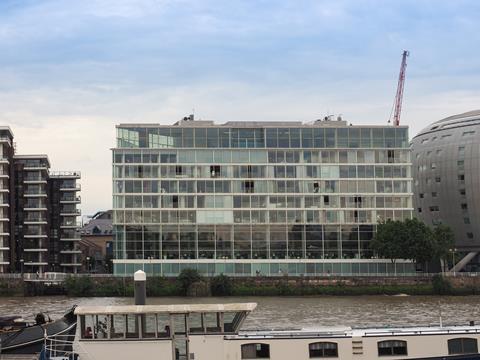 Foster & Partners failed to pay more than half its invoices within timescales agreed with its suppliers, according to payment data it supplied - two months late - to the government.
The architect took an average of 39 days to pay its bills, a deterioration of more than a fortnight on last year when the average was 23 days.
It paid 59% of invoices within 30 days and 88% within 60 days, putting it near the bottom of the league of an admittedly very small number of architects whose size requires them to report the data.
It failed to pay 58% of invoices within agreed terms. In the previous six months this figure was 23%.
The government obliges companies with more than 250 staff, £18m on their balance sheets or £36m turnover to report twice a year on how quickly they pay suppliers.
Those dates vary from company to company but Fosters was more than two months late in filing its latest report. BD reported on other architects' figures at the start of this month.
A Fosters spokesperson said: "Due to several staff changes during the reporting period our payments have not been as prompt as we would have liked. However, with recent system adjustments we are confident that our prompt payments will improve."
The data that firms provide is searchable on gov.uk, with the government repeatedly threatening to freeze companies from new public contracts unless they have paid 75% of all invoices within 60 days in their two previous six-month reporting periods.
Of the other architects that have filed their data, multi-disciplinary giant Stantec took the longest on average to pay suppliers, at 48 days, and came bottom of the table for paying within both 30 and 60 days.
When it came to not paying within agreed terms, BDP was just one percentage point behind Fosters, although its other figures were better.