22-storey scheme opposite Shard will be lifted above landscaped public realm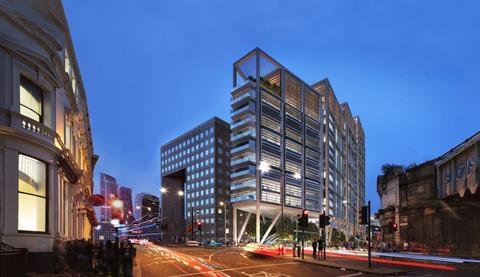 Foster & Partners has submitted plans for a 22-storey development in the shadow of the Shard.
Developer CIT said the stepped 46,200sq m "workplace and commercial hub" would be London's first net-zero carbon office.
Colechurch House will replace a 1960s building on a 0.69ha site on Tooley Street at the southern end of London Bridge.
Fosters' design proposes jacking up the building to create a "park" at ground level, reminiscent of Rogers Stirk Harbour & Partners' Cheesegrater on the other side of the River Thames. CIT's development managing director, Steve Riddell, said more than 85% of the site would be dedicated to "public open space" including three landscaped squares with seats and event spaces surrounded by kiosks and art installations.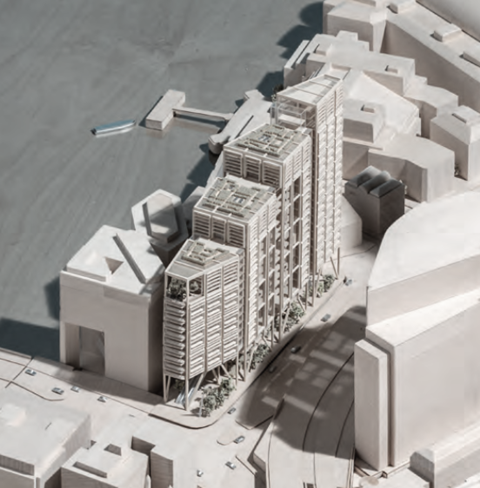 The scheme would also remove a footbridge over Tooley Street which the developer said would improve views of Southwark Cathedral.
Luke Fox, head of studio at Foster & Partners, described it as a pivotal site adding: "The project is about people and the planet, creating a new landscaped public realm over most of the ground level that opens views to surrounding historic fabric and provides a vibrant mix of uses, while also offering flexible office spaces that are underpinned by biophilia."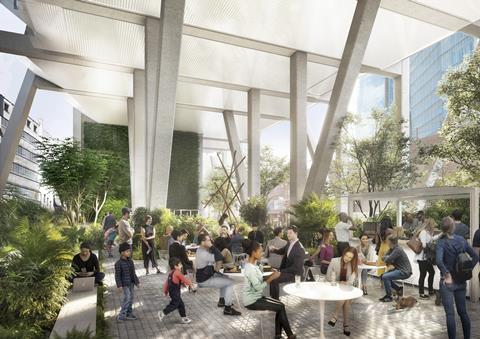 The scheme will contain office space including "affordable" workspace for the local community, shops, a high-level restaurant, a social enterprise café and a new home for Southwark Playhouse.
It will be topped by passive ventilation "chimneys" that pull fresh air into the offices below, allowing occupiers to naturally ventilate their office spaces for the majority of the year.

The workspaces will incorporate winter gardens towards the east and west on each level. The vegetation travels up through the winter gardens to a roof terrace, creating breakout spaces for the offices below.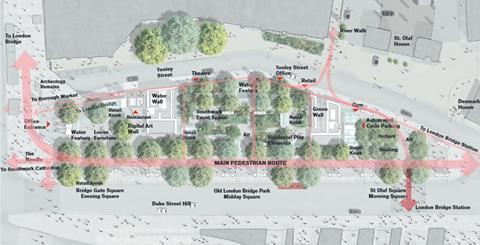 Environmentally responsive façades incorporate solar shading, ventilation, light shelves, water catchments and photovoltaics.
CIT and Foster & Partners previously worked together on More London near Tower Bridge which was one of London's earliest developments cooled by borehole.
Interested in Net Zero?
On November 18 and 19 Building Design's publisher, Assemble Media Group, is hosting a live event, Net Zero Live which will include a conversation with Tate Harmer founder Jerry Harmer.
Also on the agenda of the two-day programme are: delivering net zero from construction techniques through to operational use, designing for embodied carbon from material specification through to repair and maintenance and what clients want from costs to impacts and understanding planners' agendas.
Highlights include three live panel discussions and the exclusive release of the first three parts of Building Boardroom's nine-part report on net zero, which includes insight from six leading clients.
For more information and to register click here.