'No justification' for white paper's radical proposals, says Lord Carnwath
Lord Carnwath has joined critics of the proposed planning reforms. The former supreme court judge said the government has failed to justify the need for fundamental reform of the system.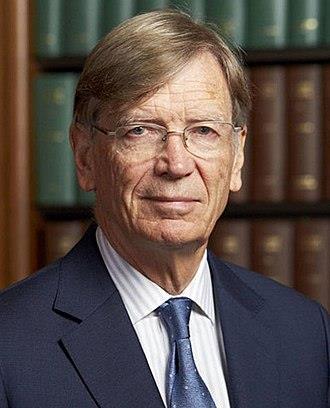 Carnwath (pictured) was a supreme court judge between 2012 and 2020, responsible for almost all of the court's judgments on planning cases. He has advised the government on planning reform since the 1970s.
He said in a response to the consultation, which closed last week, that the white paper "does not begin to make a case" for radical reform of the planning system.
Carnwath's intervention follows a host of critical responses to the white paper, Planning for the Future. Many have questioned the government's plan to get local authorities to allocate all land in to one of three classifications – growth, renewal or protection - and for councils to draw up new-style local plans within three months.
Carnwath said that, while there was "much to be admired in the white paper", past attempts at planning reform had rarely improved the system, which he said was, overall "robust, but over-cluttered, and under-resourced".
He urged the government not to "repeat the mistakes of the past" by embarking on another round of radical reform.
Quoting the introduction to the white paper by prime minister Boris Johnson, Carnwath said: "There is no justification for […] 'levelling the foundations and building, from the ground up, a whole new planning system for England'. Radical reform is rarely a sensible solution, not least because of the disruption it causes. The white paper does not begin to make a case for it in the present context.
"The aim should be to build on the strengths of the existing system, reduce the clutter, and ensure adequate resources, in terms of finance and personnel; and above all to provide a period of policy stability to allow the reformed system to be settle down."
The formal response follows comments made by Carnwath to online planning discussion group Have I Got Planning News For You, in which he revealed his irritation at Johnson's commitment to "levelling the foundations" of the planning system.
He said: "I was rather cross with the forward by the prime minister which was way over the top. Whatever else you think about it, there just simply isn't a case for, as he put it, levelling the foundations and building a wholly new planning system from the ground up.
"That's never been a sensible way to approach law reform, I can't think a single area where that has been thought a sensible thing to do."
Carnwath's intervention has been hailed by planning experts as significant given his seniority and depth of experience. Zack Simons, barrister at Landmark Chambers, said Carnwath was "probably responsible for shaping our planning law more than anyone else alive". He added: "If you only read one response [to the white paper], there it is."
His intervention comes after 10 London local authorities last week described the government's proposals – set out here – as a "risk to democracy" which was directly at odds with the government's commitment to localism.
The Royal Town Planning Institute said the government's plans could be made to work but, as set out, were "too simplistic and, without significant investment, will not address society's most pressing issues" including climate change.
Others including architects, planners and former civil service head Bob Kerslake have also raised concerns, with RIBA president Alan Jones saying they had the potential to lead to the next generation of slum housing.
The government has already signalled that it is likely to reconsider proposals for a reformed housing algorithm to set local housing targets published alongside the white paper, following a furious backlash from MPs. It has also acceded to pressure to water down its expansion of permitted development rights, by ensuring that new homes created under the rights meet minimum space standards.
However, housing secretary Robert Jenrick told the BBC last week that the government was not going to be swayed on its objective to deliver more homes. He added: "We should be a government that is setting out to build more homes because we've got to help the next generation onto the housing ladder and the most vulnerable people in society to get homes."