Gallery bosses target summer 2020 start on site with £4m left to raise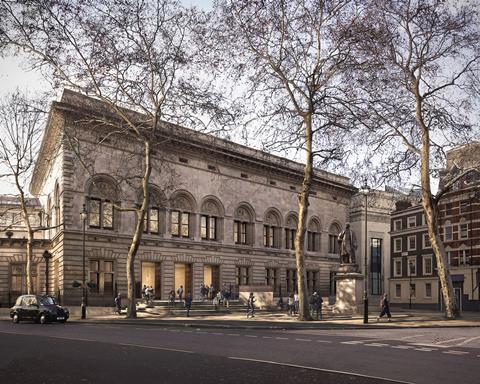 Jamie Fobert and Purcell have secured planning permission for their £35.5m redevelopment of the National Portrait Gallery in London.
The project will be the gallery's biggest programme of works since the grade I-listed building, which is tucked behind the National Gallery off Trafalgar Square, opened in 1896. It is also its first major project since Dixon Jones' Ondaatje Wing opened in 2000.
Dubbed "Inspiring People", the project will involve a significant refurbishment of the building, restoring historic features and, most dramatically, creating a new entrance on the building's north façade which is intended to improve visibility and accessibility.
The plans also include a complete re-display and re-interpretation of the gallery's collection across 40 refurbished galleries; the return of the gallery's east wing to public use, including restoring the original gallery spaces; the creation of new retail facilities; and a new learning centre.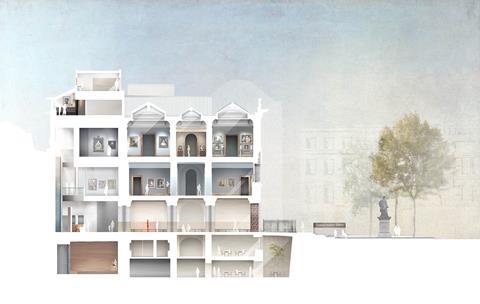 As of this week, the gallery has raised £31.5m of the £35.5m funding target and hopes to have all of the required cash in place by this autumn so that work can begin in summer 2020. The gallery is targeting completion of the project by 2023.
Recommending the proposals for approval at a meeting of Westminster council's planning committee this week, officers accepted some of the works would harm the fabric of the current building.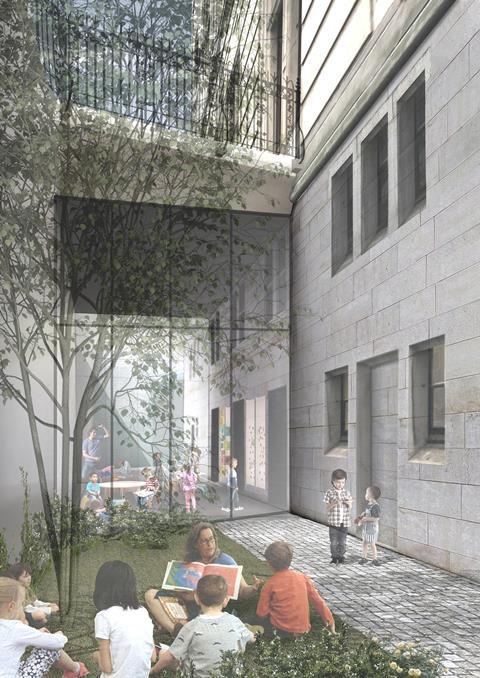 But they said the principal problem areas – the lift tower extension, the alterations to the gallery's St Martin's Place entrance and the creation of a new north entrance – would only result in "less than substantial harm" to the structure.
"Other elements of the proposal, such as the works to the east wing, the re-opening of the double depth lightwell, the gallery refurbishment, the improvements to the learning centre and the improved public realm can be considered to be positive in their impact," they said.
"The public benefits that accrue from the scheme are substantial, involving improved public access and other improvements to the visitor experience, accessible access for all and vastly improved learning facilities.
"It is considered that the public benefits emanating from the scheme are substantial enough to clearly outweigh the less than substantial harm caused by certain aspects of the proposed works with regard to the provisions of paragraph 196 of the National Planning Policy Framework."
The report to Tuesday night's meeting added that since the plans were submitted in January proposals for a roof extension to enlarge the gallery's restaurant had been dropped "following officer advice".
Gallery director Nicholas Cullinan said securing planning for the project was a "major milestone" in the biggest project since the NPG opened.
"The renewed National Portrait Gallery will allow us to be more welcoming and engaging to all and enable us to display our collection in ways that will bring to life British history and culture," he said.