Proposal to reorder landmark church approved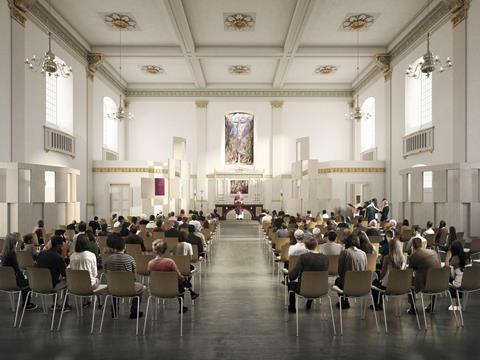 The campaign to continue a revamp of the landmark church just south of Waterloo Bridge with an Eric Parry-designed scheme has taken a significant step forward.
A faculty - the Church of England's version of planning permission - has been granted for significant improvements to the worship and performance space of the main floor at St John's Waterloo.
The church is home to the Southbank Sinfonia chamber orchestra and hosts concerts and events throughout the year, including Waterloo Festival.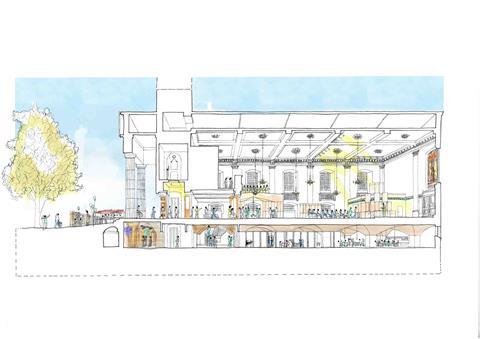 Eric Parry, founder and principal of the practice, said: "The overall vision for St John's Waterloo is one of creating the open door, the welcome, the space for different uses from the informal to the formal, and enable the capacity for solemnity on the one hand and celebration on the other.
"The project is wonderful because of the simultaneity and diversity of people involved and because these spaces are able to deliver a sense of tranquillity and introspection in a world that is so manic and so stressed, their value is enormous and this is why this project is so important."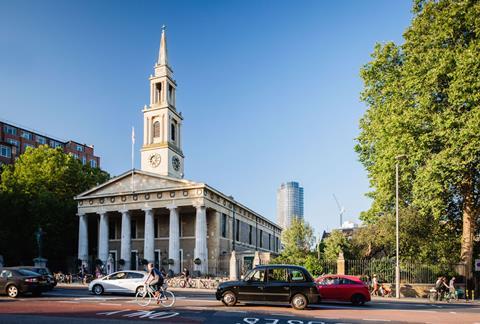 Two Hans Feibusch paintings, which hang above the altar, are of national significance and will be restored as part of the renewal project.
Two other paintings currently hanging either side of the altar will be removed and stored during the renovation and then hung elsewhere. Painted by the artist David Morris on wooden boards, they show Christ with people in the South Bank area rather than in a traditional Holy Land setting. Another local church, Christ Church Southwark, also has artworks depicting local scenes and industries.
The decision by the Chancellor of the Diocese of Southwark follows the faculty in 2018 granted for a large-scale renovation of the crypt and vault rooms, remodelling of the street entrance to create a foyer and new access down to the lower floor.
Funds are now being raised for ReIGNITE 2021, the campaign to renovate St John's in 2021, in time for the 70th anniversary of the Festival of Britain.