With polling day fast approaching take our survey - and win £100
With just a few weeks to go until polling day we want to find out what you think of the main political parties and their policies as they affect the broader construction industry.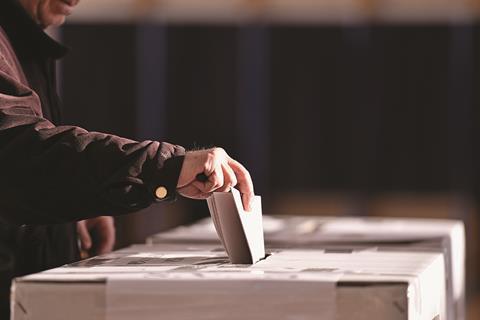 For a second time ahead of an election, Brexit is dominating the political debate. But other issues are cutting through even if the parties' manifestos have yet to appear.
Speaking at the CBI's annual conference Labour leader Jeremy Corbyn committed to upgrading infrastructure across the country with £250bn over 10 years. He also pledged an additional £150bn for schools, hospitals, care homes and housing over five years.
Meanwhile prime minister Boris Johnson said if the Tories are re-elected they will commit to small and large projects alike, with small projects being a "platform for growth".
Jo Swinson, for her part, said the Lib Dems are committed to helping small businesses.
So what do you think? Let us know by taking part in our survey this week. It should only take a few minutes and to thank you for your time there is a prize draw of a £100 Amazon voucher.
All the survey information you give us can remain anonymous and confidential. But keep your eye on Building Design for the findings.